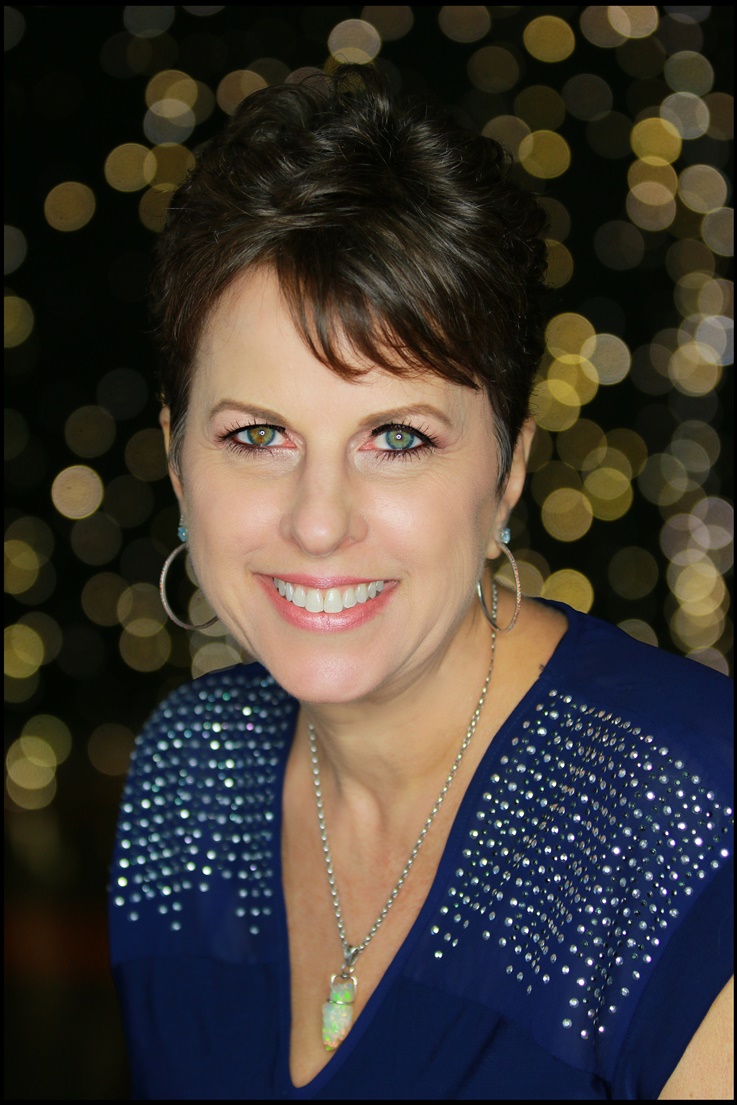 Located in Laguna Niguel, CA
Bridging Souls Whether Human or Animal!
Cate Coffelt is an award-winning evidential medium known to bring through detailed validations and messages during her readings. As an Empath, her passion is demonstrating that we are all connected and that love does not die, whether human or animal.
Cate's first encounter with Spirit was when she was a very young girl. She woke up from sleep to find her grandmother appear at the foot of her bed just prior to receiving "the call" that she had passed. As you can imagine this scared her, but she dismissed the incident.
Through the years she would have various experiences that she could not explain. People would often joke and ask Cate if she was psychic. But as a strict Christian at the time, she again dismissed these incidents because she did not believe in "psychic stuff".
It wasn't until much later in life that she would discover that she was gifted through another trusted intuitive. So she chose to open up and explore this side of herself. And her life changed quickly!
Although her background was working within a professional capacity for organizations such as Nestle, Warner Bros., and Dignity Health, Spirit had a different plan. Today Cate spends full time connecting her clients with loved ones from beyond and offering intuitive guidance for both human and animal. 
Cate Coffelt is the recipient of Shay Parker's Best American Psychics 2018 Social Activism award and also has been twice tested as an accurate and ethical evidential medium, psychic and animal communicator through their organization. 
She is a featured member of both Shay Parker's Best American Psychics and Bob Olson's Best Psychic Directory, and an approved member of the Certified Psychic Society.
Cate spends some of her free time with the FindMe Group. This group is made up of individuals with a variety of disciplines who donate their time to law enforcement and families working to help locate missing persons and assist with cold cases.
To schedule a reading, visit www.catecommunicates.com
Follow Cate on Facebook, Instagram & Twitter: @mediumcate
Specialties
Evidential Mediumship
Intuitive Guidance
Animal Communication
Lost Pet 
---
Reading Charge & Duration
Rates:
30 Minute Readings - $140
60 Minute Readings - $250
20% Discount for HPH Members
Must Use Code "HPH20" At the Time of Booking!
---
Testimonials
I was curious about mediumship when I reached out to Cate back in April 2016. I hadn't ever had a mediumship reading before and entered into this with no expectations. But, wow, did Cate deliver! 
The veracity of Cate's gift left no doubt in my mind. She tapped into details about my late grandmother and both late grandfathers that I had to research with family members in order to verify. The details she provided can't be found on social media, the Internet, or through a hired private detective. The details were specific and intimate, and my mother was able to corroborate the majority of it without me telling her the basis or circumstances around my questions. 
The reading I had with Cate in 2016 (and the one in January 2017) has helped me feel a deeper sense of connection with and reverence for my ancestors AND finally shake the fear of death that's plagued me since childhood.
~Mark Rhodes, Las Vegas
Cate bought tremendous peace to me when she was able to connect with both my deceased children recently. I'm still amazed that she was able to see and feel things in detail that only those on the scene of my daughter's car accident a year ago would know about. She knew exactly what happened in the hospital room I was in when I identified my daughter's body.  She saw how I responded to seeing my daughter in that state, something that I never shared with a soul. I've held a lot of anger surrounding my daughter's car accident towards those involved that has been able to be put to rest thanks to Cate's special gift and learning some truth's through the communication she had with my daughter.
My young son died at 3 years old in 1988. I've secretly carried with me all these years 2 marbles that he carried in his pockets day and night. Cate saw them as balls but knew the exact color and pattern on those marbles. I haven't seen Cate since 1979, there is no way she knew anything about those marbles except through my son in heaven telling her about them.
Not only have I received closure and peace in regards to my children, but Cate has also helped me locate a pet coyote that walked, off in the woods to die.  Cate provided details that led me exactly to where I needed to look, within 100 acres of wooded land.
In every connection Cate has made for me, her detail and descriptions were exact leaving no room from doubt in what she could sense, feel and see. 
Thank you, Cate.
~Julie Heckman-Amberg, WI
Thank you for helping me through and sorting tough emotions. You helped to release years of pinned up sadness in my heart with the loss of my son Michael. You being able to connect to Michael and I know you truly did because you knew things about him when he was alive that I never shared with you. You being in touch with his dog, Ebony, seeing him as I last remember him and with his basketball.
Michael left the earth when he was 7, over 16 years ago. A piece of me died with him and you helped bring our hearts together and give me release of his death.
I know he is in Heaven with God, safe and free of pain or sadness. While I can't touch and hold him, you brought him into my arms again and closer to my heart than I have felt for 16 years. 
Your gift brings healing and helps complete unsettled business. I appreciate your gentle and sensitive insight to help bring healing to me. Thank you for keeping Michael alive inside of me and the release you have given me to continue living.
~Robin Burns-Aman – Carson, WA
I'm going to tell you a story, that will tie into the reading you gave me.
Years ago when my boys were young, I took them fishing. A day or two before our trip I bought a bunch of fishing lures.
When we arrived at the lake I rented a boat and we headed out to fish. Michael Jr., the one that's in spirit wanted to be a big boy and tie his own fishing lure to his fishing line. After agreeing, he cast his line out and immediately his lure comes off the line. I showed him how to tie a lure to his line, then gave him a second chance with the same results. 
Cate, during my reading you kept saying that my son wanted me to go and open the drawer to my dresser in the hallway and look in the right corner of the drawer. This morning I kept getting this strong urge to go and look in the dresser drawer.
I opened the dresser drawer and in the right corner where you told me to look were two fishing lures. Tears started flowing, I knew my son was returning the two fishing lures he lost that day. 
Cate I'm having a hard time writing this, so if there are a few mistakes please forgive me. Cate, I'll never be able to thank you enough for such a heartwarming and emotional message from my son.
I wanted to give you this wonderful validation so you would know you were 100% on my reading yesterday afternoon.
~Michael Pope - Bakersfield, CA