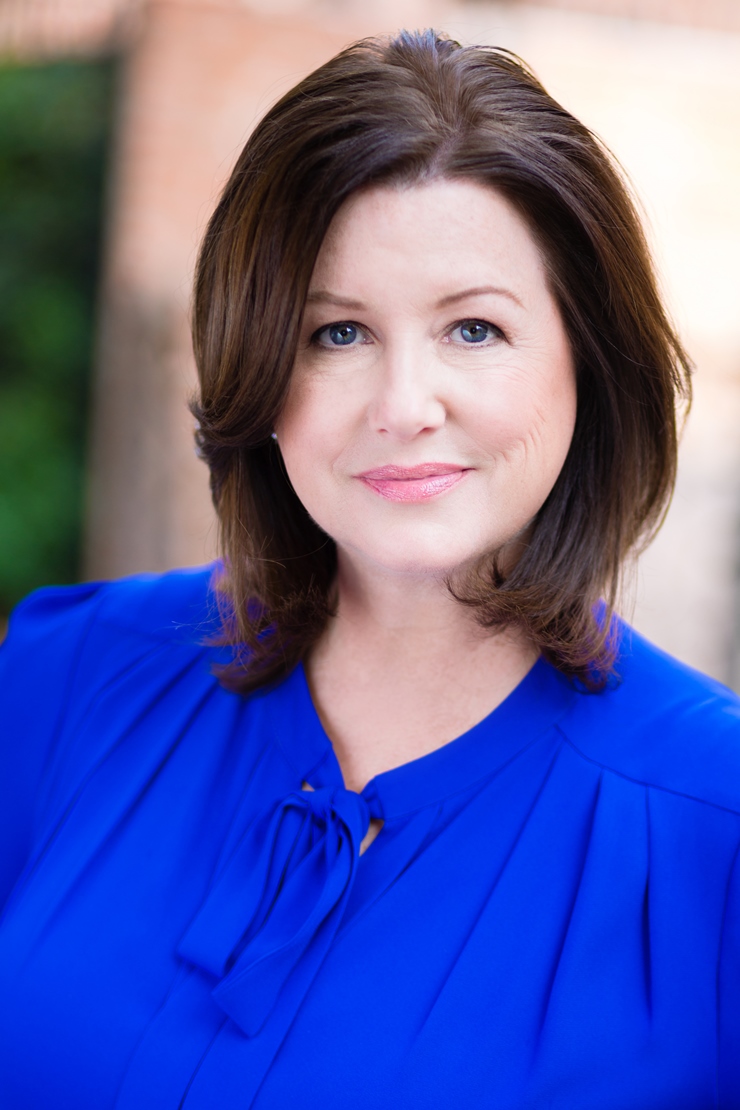 Located in Orange County, CA
As a young girl, Ann had a "knowing" about people and animals. At 15, she had a profound Spiritual encounter that led her to seek answers about death. As the years went by, Spirit was finding every way possible to get Ann's attention and she knew it was time to follow the calling.
At the urging of mentors and friends, Ann began reading for clients on a referral-basis. Today, she does private and small group readings, focused on connecting to Spirit through Mediumship. Additionally, she enjoys working with individuals who are seeking to uncover their "best life" by tapping into their own intuition. 
Ann is a certified Medium with Mark Ireland and honored to work with Helping Parents Heal, a non-profit organization for bereaved parents. She is a member of AREI (Afterlife Research & Education Institute) and considers herself a life-long student, with a divinely-guided purpose. You can read more about Ann and book a session on her website at http://www.avomedium.com and Facebook https://www.facebook.com/avomedium1
Ann was featured on the YouTube show "We Don't Die" by Sandra Champlain: https://youtu.be/HWgdkP6wh2I
Reading Charge & Duration
1 hour reading: $100 US dollars
A 50% discount is offered to Helping Parents Heal members. Please make note of your status as an HPH member at the time of booking.
Testimonials
I had a reading with evidential medium, Ann Van Orsdel. I consider this reading to be outstanding. Ann brought through so many validations from my son, both current and past. She told me things that only my son would know, situations that had just occurred and things that sounded like they came directly from him. Ann not only brought him through, she brought some very special messages from my Grandfather. Another truly amazing spirit that came through Ann was my friend Heather's son. She said his name and she brought up undeniable evidence that it was him. The reading was long and comprehensive and the only other way to describe it is "WOW"!
~Tracy
My reading with Ann was very good. My paternal grandfather came through with the same message he always delivers. This is one way I know that a medium is really making a connection. The reading was full of personal advice about my current situation which was extremely helpful. But, I really wanted to connect with my daughter. Since I had just had a reading a couple of days before I thought maybe my daughter wasn't going to come through this time. When Ann asked if I had any questions, I told her no, and that I thought I had gotten what I was supposed to get. Then, suddenly, without me prompting, Ann said, "your daughter is here" and proceeded to connect me to her for 20 minutes straight. Ann got details about her medical history that no one knew. Ann didn't even know my first name before the reading. So, as public as my information is, there is no way she looked anything up. The reading was set up by a third party. Ann was given my middle name, as my first name and nothing more.
~Brian
I can't stop listening to the recording of my reading with Ann. I have been to other psychics but none that gave me the level of peace, comfort and hope that she has. I admit, I was skeptical at first, but when she gave me the exact name of my departed husband AND his father, saying they were flying planes together in Spirit - I was in shock. They were best friends and died within years of each other. She knew things about my life that I have never told anyone. While it seems a bit too personal as I write this, it never felt awkward or odd to hear it from a stranger. Ann makes you feel so loved and appreciated. She has a very authentic touch with her work and I am so glad my friend convinced me to come to her group reading. I can't wait to schedule another session, so my friends and family can experience this amazing gift! Thank you just doesn't seem enough.
~Carol