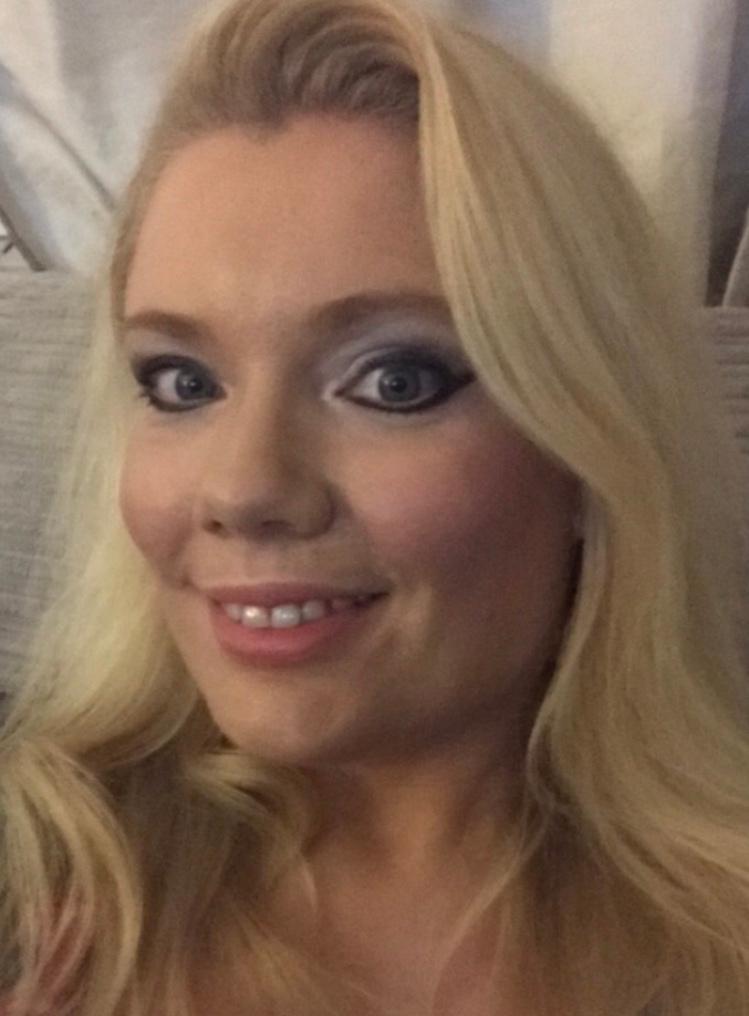 Located in London, England
Siobhan has communicated with spirit since childhood, growing up in an old Victorian haunted house in the U.K. Siobhan, her Mum, and her sister (who had child to adult leukemia in the early eighties) all communicated with spirit, as well as their grandmother.
She was raised with Irish Catholic parents and understands the fears that surround communication. However, it took her to losing her sister in 2009 to embrace her abilities. Siobhan understands that we are all spirit in a human body and we can all communicate with spirit it's just as her sister would always say 'Siobhan is an open book.' So this is why it comes naturally to Siobhan. It took her sister coming to her persistently from spirit telling her to get on with the work she came back to do, to actually embrace her work as a medium. Siobhan is also a book cover designer. Siobhan has brought through celebrities in her readings too and read for Marina Anderson the actress who was married to David Carradine out of Kung Fu and the film Kill Bill. (Marina Anderson's testimonial is listed below). 
Siobhan's readings don't have time limits, allowing as much from spirit as possible and she helps her sitters to understand they can do this too. She tunes into spirit half an hour before the reading as they turn up hours before so she asks them to come back and she sits down with them and writes around eight to nine pages of specific information. Spirit then stay throughout the whole reading and you can ask questions at the end too.
Siobhan has completed training courses with famous mediums in the U.K. in London, Tracy Higgs and Gordon Smith. Siobhan's client base is mainly from the USA but she works worldwide as spirit come to her so distance is not an issue. Siobhan's readings are filled with love, laughter, empathy, and tears as spirit will give all the emotion to pass onto you and she doesn't hold back on the love they want to share. What's most important to Siobhan is making sure you get everything you want out of the reading so this is why at the end you can ask questions so if anything isn't covered then she will ask spirit for more. The most important message to get across is that your loved ones don't die that their spirit lives on and she will make sure that you're aware of their communication and signs by the end of the reading so you can work on your own connection with spirit.
https://m.facebook.com/mediumsiobhan.smith?ref=bookmarks
My Skype name is: mediumshiv
Specialties
Communicating with spirit — passed humans and animals, communicating about people's lives in the here and now; career & relationships, etc.  Teaching is also offered during the reading — how you can communicate directly with spirit. If requested, will also offer healing instruction.
Reading Charge & Duration
£40 UK / $53 US (approximate conversion)
Duration: No time limit (readings typically run between one and two hours).
Readings are charged in UK sterling via pay pal invoices. All major credit and debit cards are accepted.
Testimonials
Siobhan is such a positive and guiding light. I feel like I have an "earthly angel" looking out after me. The messages that have come from spirit for me through her have been amazing!
~Marina Anderson
I've had readings with others in the past, but Siobhan exceeded my expectations 100%!  Siobhan provides details, names, events, dates,
etc., that may not resonate right away. She encourages you to take notes during her readings.  Many times, I've written things down, only to have an epiphany a week later, and realize the connections. As one who wants to spiritually grow, Siobhan has been extremely helpful and provides sound advice. I would highly recommend Siobhan!
~Cara Couch
I feel Siobhan literally saved my life and sanity with her reading. My brother
passed so suddenly and honestly, I was a borderline atheist before this. Siobhan was able to channel him and give me the peace I needed to move on with my life. She took her time and answered every question I had. She was so kind and empathetic that it brought us both to tears.  It has transformed my life knowing our journey doesn't end on Earth and that my dear brother is still with me. I owe Siobhan everything; she gave me my brother back and a reason to fight the justice he deserves. I could never thank her enough.
~Sarah McCrimmon
I had never had a reading before I found Siobhan.  I had watched many on TV from well-known mediums and always wanted to have a session. My reading was more than I could have hoped for.  Siobhan was amazing.  She gave me specific information that would only come from the person that passed — things from personal conversations that had never been talked about with anyone besides that person.  To say that I was happy with my reading truly is an understatement.  The main thing I did not expect from the reading is the peace it brings and helping to deal with the grief of losing someone. 
~Dawn Coyne
I have been blessed with an earthly angel and her name is Siobhan. I can't tell you how we got together; it was the will of God that brought this woman into my life after my beloved husband, Herman passed away. I know she has been sent as one of the Lord's helpers and she is in the light. No one could know the
things she does unless it was of Divine intervention. I was having a very
difficult time dealing with the loss of my husband — you see we had had a five
and a half year journey with his stomach cancer.  He is and will always be my soul mate; I could start a sentence and he would finish it for me. We are two hearts that beat as one as I still feel him with me. Siobhan has helped me many times and also many of my friends that are now connected to her. What a wonderful heart she has and God has surely blessed her with a gift to help people heal. God bless her and may she always have the compassion she has now. I could write a book on this gentle soul, but anyone who has had a reading already knows how she can turn a bad day into a wonderful day. Thank you from the bottom of this Irish heart for all the good you do and please continue to use what God has given you.
~Eileen Ann Marshall