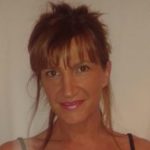 Located in Kerry, Ireland
Freya works as a Psychic Medium, Energy worker & Spiritual Life Coach.  Freya is passionate about communicating evidence and validation from Spirit world to the bereaved with love, joy & gratitude. Freya has worked for the last 12years with parents who have Angels in Spirit.
Specialties
Reading Charge & Duration
Sittings take 1 hour and are 70euro. Freya has extended the time allowance to 90mins for a session for anyone from HPH (Helping Parents Heal)
Family sessions €100 take 90mins, Freya has reduced these sessions to €80 for 90mins for HPH members
Testimonial
A number of years ago I was having a difficult time in my life.  I was not a believer in anything remotely Spiritual yet I knew that I could not continue to feel how I was feeling. On the advice of some very good friends, I decided to visit Freya.  Perhaps being a man and growing up in a Catholic environment I was more than sceptical, but being so low I had become more open to trying something new.
During the session, Freya began to unravel and tell me things about my life and my family that no one could have known.  I met Freya in Ireland and I had not long moved to Ireland from the UK to retire.  I went from being a confirmed 100% nonbeliever to a 100% firm believer in one hour flat.
Since my private reading session, I have been able to detach from my difficulties in a more loving way and it has changed my perspective and I live my life in a healthier and more positive way
~P. Enright