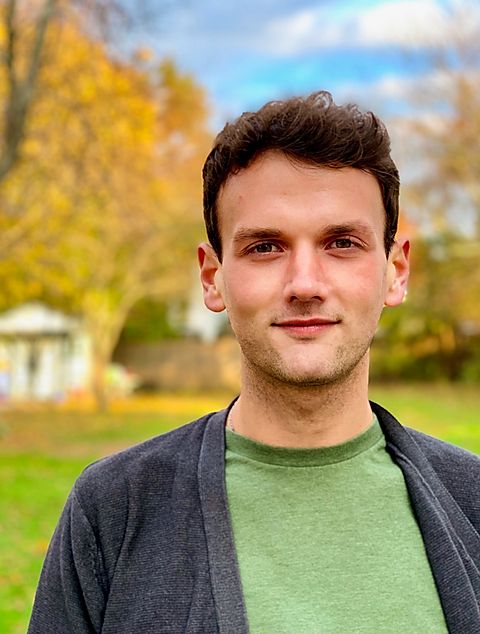 Located in Rocky Point, NY
Jake James Vanek's childhood was enveloped by imaginary play and a belief in more than what can be physically seen. He often found himself alone day dreaming of a world that existed outside the visible spectrum. Incredibly shy, Jake would hide from attention and cower from crowds which is now known to him to be the cause of an elevated awareness to energy. His heightened sensitivity was soothed by compulsive overeating which avalanched into a reality of obesity.
At thirteen year's old, Jake's mother passed away suddenly which left him battling with grief and an unhealthy lifestyle. He decided to consciously shift his life's trajectory by learning about the importance of incorporating healthy habits to strengthen his emotional, mental, and physical bodies. This helped him move through the grieving process gracefully by honoring the love he had for his mother and the growing love of himself.
His reliance on his intuitive downloads lead him on a journey to research and discover the human potential of psychic abilities. His awareness expanded at age eighteen when he studied at college. The environment supported and nurtured his intuitive skills so he may begin to deliver messages from spirit. Jake's physical transformation of tremendous weight loss due to an alignment of mental and spiritual disciplines taught him the power of focused intention with inspired action to manifest desired outcomes. Mediumship then blossomed into his conscious awareness through years of actively using his abilities.
Jake believes that every person is capable of connecting with their loved ones across the veil and their spirit guides. Psychic abilities are an inherent trait to all humans and his readings are to mirror his clients' intuitive potential and connection to their Team of Light. He is passionate about demonstrating to others that consciousness exists outside of the physical body by providing evidential information received through extrasensory means. Every reading is intended to inspire the sitter to actively engage with life joyfully by trusting in their personal connection with the higher creative intelligence available at all times.
Specialties
Psychic and Mediumship
---
Reading Charge & Duration
Psychic, Mediumship, or Psychic-Mediumship
$75 for 30 Minutes
$150 for 60 Minutes
---
Testimonials
Jake has an ability to make a client feel so comfortable and seen that you can't deny the experience of talking with him. He can perfectly fine tune his thoughts and speak to you in a way that only he knows how. Whether it's through imagery, sound or just his amazing ability of "tuning in" he offers you a real look into your psyche. It goes beyond the surface and hits you on a deeper level.
I met Jake organically, I wasn't searching for him but rather the universe brought us together. My first reading with Jake was beyond any other encounter with a psychic i've ever experienced before. He was able to dive deep into my inner being and bring out some honesty within myself that I hadn't been able to face in years. There were parts of me that I had turned off and left behind, left in the dark and Jake found a way to bring them back to life, more like bring me back to life. I truly feel it was a healing experience. I felt like I was sitting with my best friend and not some stranger I had just met. Since then I have had one other reading with him, where we spent close to two hours discussing my future business endeavors. And I'm not just talking about a business plan here, we dove deep into my fears that we're tied up in actually taking the steps to do it. The lack of motivation that was stalling me in my tracks and why and where those fears derived from. Financial and personal changes that will occur. I'm talking about the full spectrum of emotions. I walked away from that reading feeling completely capable of taking control over my own life, a feeling i haven't had in years. I left the fear behind and allowed myself to be open to my own dreams and possibilities again.
Since then I have recommended Jake to over 5 family members and multiple friends. All who have had readings with him at this point and walked away telling me that it was beyond what they could have expected and literally thanked me for connecting them with him. It's truly remarkable to watch him open himself up to different energies and his guides and deliver to you the most honest and real reading that you'll ever experience.
He brings to the table, understanding, true compassion and a comfortability aspect to the reading where you find yourself opening up more than you intended too. Jake himself has a true gift. He can see people for who they really are. Beyond the walls we put up or the parts of us we try to hide. He can find his way through the mess we've created in our minds and help pull out the parts of you that need to be healed. I've come to learn that Jake is a genuine human being with an incredible gift. One in which he chooses to share with us in order to help and heal people.
~Katie M.
Receiving a reading from Jake gave me a sense of confidence and affirmation in my life and my future's potential. Jake has a gift to help people by guiding them on their life's journey. Jake and I covered a lot of ground in an hour long phone session. He helped me to gain perspective about big changes occurring in my life. As soon as the reading began, Jake told me things that I knew to be true, and somethings that were difficult to hear, but that I also believe I needed to hear. At no point in the reading did I feel judged by Jake, or that any of his messages were coercive. I felt only lightness and trust from Jake, which is a testament to his talents. I would recommend Jake as a psychic medium for anyone looking for greater insight into themselves and for help figuring out what it you are meant to be doing in the world.
~S
A friend referred me to Jake and I am so glad she did. He hit on so many things I needed validated, but what blew me away was the specifics he picked up on. A few days before my reading my father had gotten into a minor car accident- he picked up in this down to the type of car he was driving. I had also been waiting to hear back from a job opportunity for months. He kept saying there was a "C" name connected to this and the outcome would be positive. The very next day I received a phone call from a woman named Carol offering me a position! Not only was he accurate, but he was sweet and easy to talk to. I'm glad I got to experience his gift.
~J