What is the Certified Mediums Program?
Purpose
It has been established that evidential readings, or sittings as they are also called, can provide a therapeutic benefit to bereaved persons. Conversely, poor-quality readings with lesser mediums or fraudulent persons can derail the healing process for the bereaved. This program is committed to identifying high-caliber mediums capable of furnishing specific, accurate, and pertinent information to sitters.
Unique Program Features
While other sites list mediums, some of these sources do not test the mediums they endorse. There are also lists provided by research organizations, but they tend to include very few mediums—many of whom are over-booked or no longer conduct private readings. Further, such research organizations use testing methods so stringent that they eliminate direct personal contact between medium and sitter. While this clinical approach is effective for validating the work of the medium from a scientific perspective, it has two unwanted side-effects for the purposes of this program:
Some mediums do phenomenal work, but when asked to conduct readings under sterile, multi-level blinded conditions devoid of personal contact, their effectiveness declines. (My protocols eliminate the risk of front-loading and cold-reading).
The emotionally healing benefit to the sitter is greatly enhanced by direct interaction with the medium as compared with test readings that are blinded by multiple levels.
Certification
I consulted experienced researchers when developing my protocols, including a key member of the Scottish Society of Psychical Research. Mediums certified through my program were required to conduct at least five (5) blinded test readings for five (5) different sitters unbeknownst to them, with passing results. To earn certification mediums were required to score at least 60 of a possible 100 points, with scoring tabulation based on overall accuracy with bonus points awarded for unique, specific and pertinent hits.
Related Support Research
According to a study conducted by the Windbridge Institute, "The combination of traditional psychotherapy and mediumship readings may prove to be more beneficial than either intervention separately."
Notice
If you choose to book a reading from a certified medium on this site, I caution you to keep your expectations in check. (This is especially important for grieving persons to consider). You may have a phenomenal reading, but that outcome cannot be guaranteed. Also, there is no guarantee that you will be able to connect with the deceased friend or loved one with whom you desire contact. I've personally benefited from mediumship readings and have experienced very good sessions, but I've also been a sitter in sub-par readings as well.
During the testing process I learned a lot about the mediums and how things work. Specifically, most mediums had sessions that were highly successful, but they also had some that were subpar. I don't claim to know the reason for this, but suspect it may be due to the energetic connection the medium has with the sitter, which helps facilitate a better communication conduit with the deceased person. Many of the mediums provide a refund if a session doesn't go well, so you may choose to ask about that up front if you have concerns.
It is recommended that people do not consult mediums on a frequent basis or it may result in dependency and possibly impede their healing. In some cases a single reading will be sufficient for an individual, but those who desire additional sessions are strongly advised to contact mediums no more than once every three to six months. If a person has a sub-par initial reading they may desire another session sooner, but this should not become a repetitive pattern.
Disclosure: Mark Ireland does not charge mediums or sitters to participate in testing, nor does he receive any portion of the charges made by mediums for readings. Such transactions are strictly between the Medium and the Sitter. At present, Mark Ireland does not charge mediums for listings and has personally covered all costs associated with the establishment and management of this program including this Web site. The primary goal of this program is to assist people in grief, by directing them to mediums that have undergone experimental testing and shown the ability to access accurate information pertaining to deceased persons though other than sensory means, without committing fraud.
---
Disclamer: This site is offered as a service to provide information that the user may or may not choose to use. Although all mediums listed on this site have achieved certification through a rigorous testing process, results for any sessions booked cannot be guaranteed.
Mark Ireland can only endorse the fact that each of the mediums listed successfully completed the aforementioned test readings. Mark does not control the appearance, content, or claims made in the mediums' personal websites or claims made during readings, nor does Mark Ireland endorse the opinions or ideas expressed in the websites, nor during readings, nor guarantee the validity of the information provided. Neither Mark Ireland nor any associated entities or individuals shall have any liability to any person or entity with respect to any loss or damage caused or alleged to be caused directly or indirectly by the information contained in the websites or in a reading with a medium.
The booking of readings and fees paid for such services are transactions between sitters and mediums, not involving Mark Ireland.
About Mark Ireland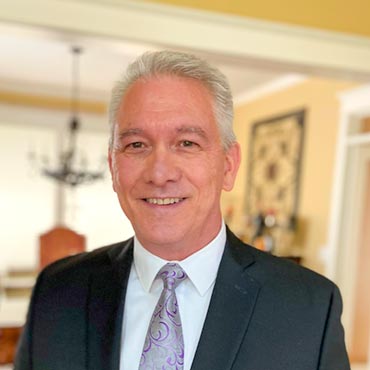 Mark is the son of Richard Ireland, a renowned twentieth-century psychic-medium who counseled celebrities such as Mae West, Glenn Ford, Amanda Blake, and who was acquainted with the Eisenhower family. Mark is also the author of Soul Shift: Finding Where the Dead Go, a moving account of his personal quest for answers about life after death—subsequent to the passing of his youngest son. Mark's most recent book, Messages from the Afterlife, takes a deeper look at psychic-medium phenomena—endeavoring to educate readers about this field and other forms of afterlife evidence.
Mark is well versed in psychic phenomena and mediumship and he has conducted independent investigations, assisted by Tricia Robertson of the Scottish Society for Psychical Research and Neuroscientist Dr. Don Watson. He also participated mediumship research studies conducted by scholars, serving as a test sitter in controlled experiments at the University of Arizona and the University of Virginia.
In 2011, Mark published Your Psychic Potential: A Guide to Psychic Development, authored by his father in the 1970's, but never released during Richard Ireland's lifetime.
Mark holds a Bachelor's degree from Arizona State University.
Read more about Mark Ireland at www.markirelandauthor.com.
---
---
This site and its contents are the property of Mark Ireland, who founded and administers the program.