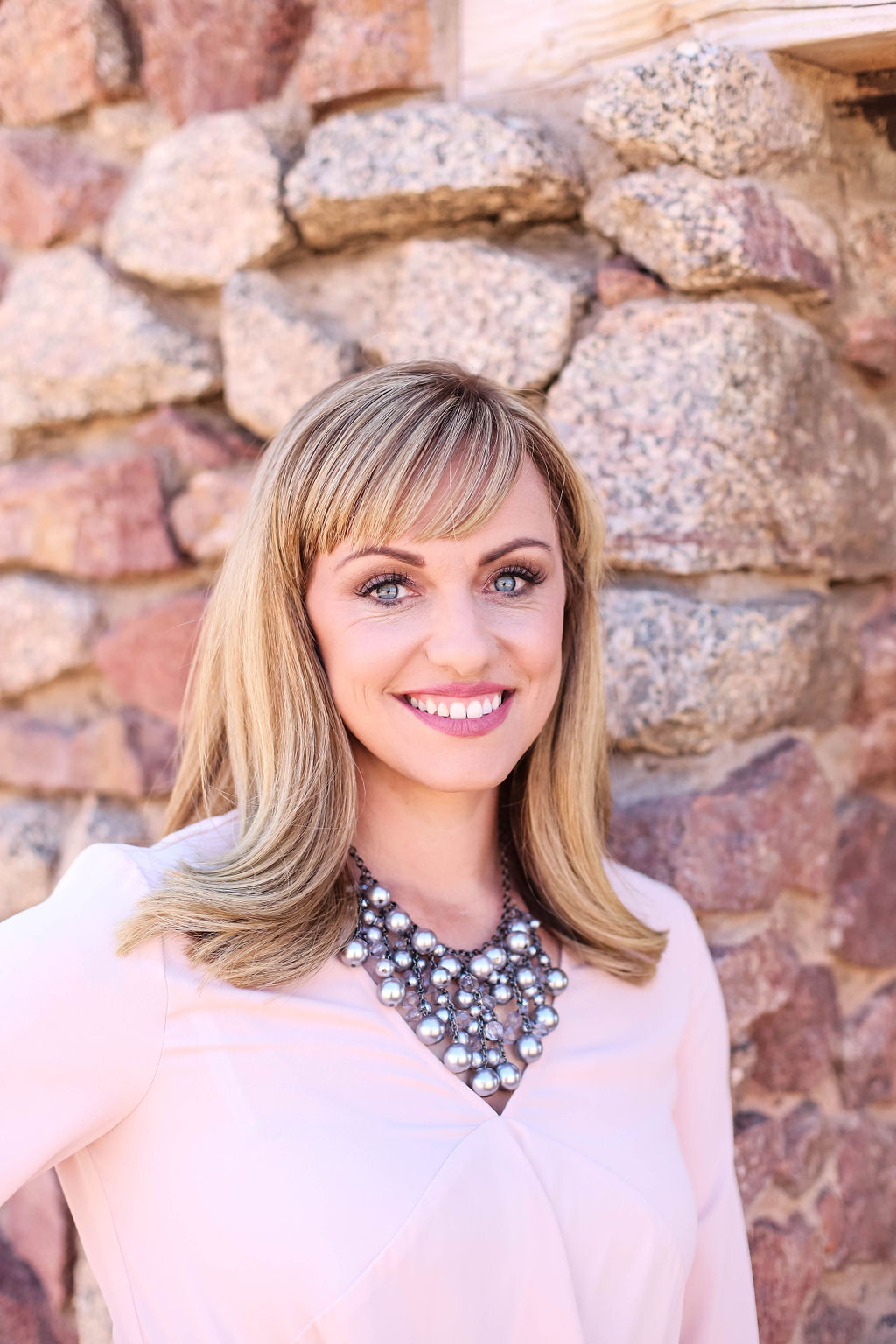 Located in Phoenix - East Valley, AZ
Danielle is a certified Psychic Medium, Medical Intuitive, Registered Nurse, and Author located in Arizona. Like many often do, Danielle shut off her ability to connect with the spirit world when she was young.  After the tragic passing of her brother in 2014, followed by a life altering health diagnosis; her connection to those in spirit was restored and began evolving. She offers psychic, mediumship, medical intuitive, and hybrid readings in person, online (Zoom/Skype), or via phone. 
As a child, Danielle didn't notice that she was different from other children. She simply preferred having her head in the clouds and daydreaming. At the age of four, she was told by her grandmother, Dodie, that she possessed an ability to determine when others would pass away. Dodie explained this "warning system" had been passed down through their family lineage, with each generation.
As a teenager, Danielle began having vivid dreams with visitations from loved ones who had departed. She also began having visitations from living family members, notifying her of their impending physical departures. At this point, she became fearful and shut off any and all spirit communication. It wasn't until the tragic passing of her brother in 2014, followed by a life altering health diagnosis, that she began to awaken and embark on a spiritual journey.
For months following the passing of her brother, Mike, Danielle experienced paranormal activity in her home. Light bulbs began burning out at an alarming rate, electricity flickering occurred daily, alarm clocks in the house alarmed without being turned on, her children's toys would turn on in the middle of the night and when she was home alone, and she began seeing a small child in spirit. In addition to all these paranormal happenings, she also began having vivid dreams and continuously had the feeling she wasn't alone. Terrified that she thought a loved one was trying to tell her they were going to die, she sought out a local psychic medium.
This medium connected with her departed brother, Mike. She provided information that she couldn't have possibly known about his life, other family members, and the ongoing paranormal occurrences. Most importantly, she provided comfort and relief by delivering a strong message that Danielle wasn't receiving warnings that some was going to die. Rather, explained she was receiving messages from spirit. Mike left Danielle with a startling question, "Why aren't you delivering the messages that we are trying to convey?"
This question resonated so deeply and left Danielle with an understanding that communicating with spirit is nothing to be feared. Thus, she began searching for and found teachers, mentors, and other mediums. Throughout her process of developing as a medium, she feels honored to witness the healing that occurs and feels immense gratitude to those with whom she connects.  
Reading Charge & Duration
Medium/Psychic/Hybrid Reading~55 minutes $100.00:
Private Sessions are suggested for those wishing to have an individual, detailed 55 minute session.
Mediumship: Connecting directly with loved ones who have departed.
Psychic: Connecting with your energy. This session provides insights, guidance, and answers questions pertaining to your life. This reading includes a 3 card Oracle Card reading.
Hybrid: Combination of Mediumship and Psychic session.
Medical Psychic/Intuition Reading~55 minutes $100.00: 
Private Medical Intuition session consists of body scanning, medical reading, and interpretation. Although she legally cannot diagnose, with the help of spirit, Danielle offers tips and support into healing, whether it be western allopathic or eastern naturopath suggestions.  In addition to each reading, she provides a 10-minute remote energetic healing to each client.
Group Readings and Events~90 minutes $45.00pp:
Small Group Readings are an opportunity for a small group of friends and/or family to gather together and receive messages from loved ones in the spirit world. Small group readings are a minimum of six people and a maximum of fifteen people. 
*In person~ In the east Phoenix Valley and surrounding areas, and San Tan office.
*Phone/video~ Offered via phone, Skype, Zoom Conference, or Facetime video.
---
Testimonials
Thank you Dani for today! Questions have been answered and I have walked away with a feeling of inner peace that had been missing for a long time. You also have helped Vanessa more than you know..or maybe you do :)  I highly recommend Dani, whether your a skeptic or a true believer you will be amazed at her gift!
~Vicki
I had a great reading by Dani. She was genuine and fully invested in our time
together. She has a special connection with my brother and provided accurate
and life changing answers for me. Thanks Dani. 
~Brandy
I had my first reading yesterday it was amazing. Dani knew things & described
pictures she would have no way of knowing about without having my dad there. I can't wait to go back!
~Heather
Danielle was great and shared things she never would have been able to know unless she was really connecting with my Grandma. She even sensed how I was feeling lately on a personal level. It was great and she was great!  
~Tina