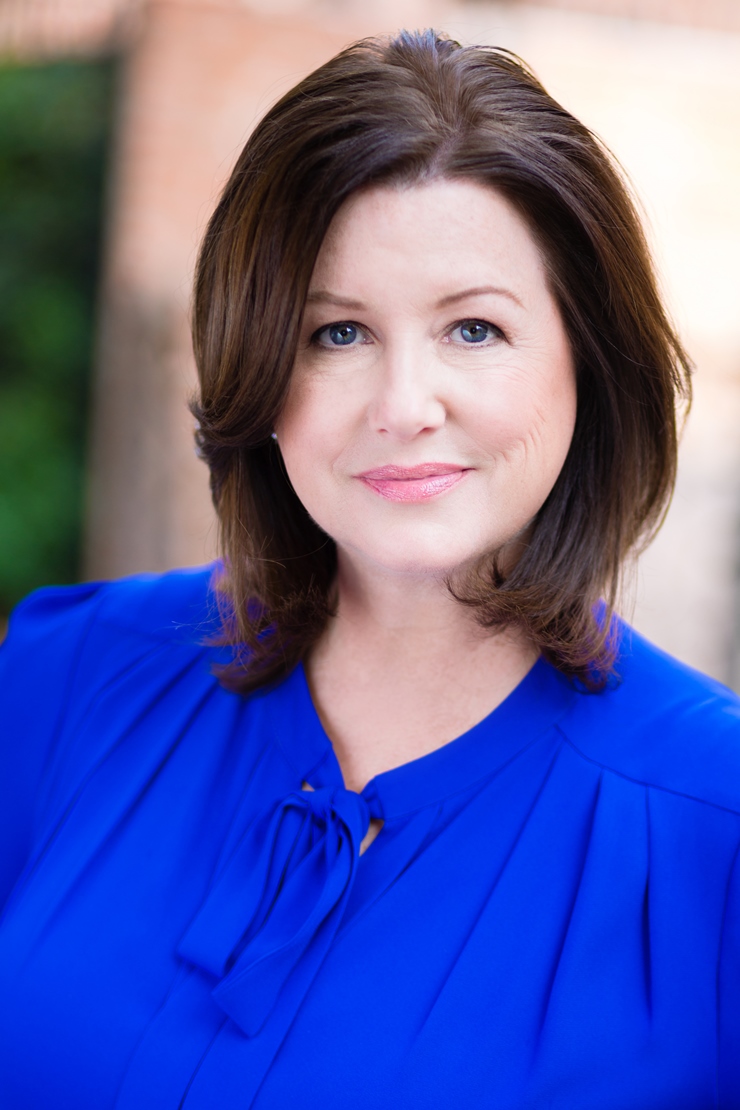 Located in Phoenix, AZ
As a young girl, Ann had a "knowing" about people and animals. At 15, she had a profound Spiritual encounter that led her to seek answers about death. As the years went by, Spirit was finding every way possible to get Ann's attention and she knew it was time to follow the calling.
At the urging of mentors and friends, Ann began reading for clients on a referral-basis. Today, she does private and small group readings, focused on connecting to Spirit through Mediumship. Additionally, she enjoys working with individuals who are seeking to uncover their "best life" by tapping into their own intuition. 
Ann is a certified Medium with Mark Ireland and honored to work with Helping Parents Heal, a non-profit organization for bereaved parents. She is a member of AREI (Afterlife Research & Education Institute) and considers herself a life-long student, with a divinely-guided purpose. You can read more about Ann and book a session on her website at http://www.avomedium.com and Facebook https://www.facebook.com/avomedium1
Ann was featured on the YouTube show "We Don't Die" by Sandra Champlain: https://youtu.be/HWgdkP6wh2I
Reading Charge & Duration
1 hour reading: $175 US dollars
---
Testimonials
My reading with Ann was very good. She was a bit nervous at first because she knew she was being graded. There were several drop ins that didn't make sense to me. There were lots of names I could not connect with. They actually showed up in later readings for other people and were connected there. Who did come through early was my paternal grandfather with the same message he always delivers. This is one way I know that a medium is really making a connection. The reading was full of personal advice about my current situation which was extremely helpful. But, I really wanted to connect with my daughter.
Since I had just had a reading a couple of days before I thought maybe Shayna wasn't going to come through this time. When Ann asked if I had any questions, I told her no and that I thought I had gotten what I was supposed to get. Then, suddenly, without me prompting, Ann said Shayna was there and proceeded to connect me to her for 20 minutes straight. Ann got details about her medical history that no one knew. Ann didn't even know my first name before the reading. So, as public as my information is, there is no way she looked anything up. The reading was set up by a third party. Ann was given my middle name, as my first name and nothing more. We connected by Zoom. So, she didn't even have my phone number.
I'm very impressed by Ann's abilities. And she showed the empathy needed for this healing work. I recommend her.
~Brian Smith
My husband and I had a reading with Ann Van Orsdel in October of 2018 and it was amazing. I had several readings before hers and several since. The reading from Ann is one of our favorites. She provided endless validation and comfort. If we weren't quite getting something, Ann didn't try to make it fit. I recently listened to the reading a year later and there were a couple of things that we didn't quite connect at first and now it's like an "AH-HA!" moment. She provided great evidence and even brought up things from previous readings which further validated our son's presence in our lives, still. She was so kind and compassionate and took the time to listen to us and spirit. Ann is a bright light in this world and you immediately feel that from her when you first start talking. I would recommend Ann to anyone who is looking to connect with a loved one. Thank you Ann!
~Tracy Chalcraft
About a year after our daughter Lindsey transitioned I had a reading with Ann. I saw her picture on the HPH website and I got the impression that she was gentle and kind. I was right. I was a bit apprehensive of having a reading via the internet but I must tell you that during my reading, I truly felt that my daughter, Ann and I were all together, like having a ladies' lunch date. I never felt Lindsey's presence as I did that day. The incredible validations quickly came. Messages she delivered, beginning with Lindsey's illness to current events took my breath away. From that day forward, Ann brought me peace that the soul never dies and that our loved ones are with us, always. As a grieving parent, we are fragile and we need help from trusted sources. My trust in Ann was immediate. I've now had several readings with Ann. I always feel Ann's compassion throughout the reading. I shared my readings with my daughter, Chanel and treated her to her first reading with Ann. Chanel was so unbelievably touched by her reading and it helped to give her hope and comfort in missing her baby sister. I highly recommend Ann.
~Paula Smilie
I'd like to thank Ann Van Orsdel for the beautiful messages from our children brought forth during the October meeting of Phoenix Helping Parents Heal. There were several parents with children named Michael and even a Micah in attendance, and they all made their presence known! My beautiful Michael spoke to Ann about him putting on a pair of shoes. Just the day before, I had been with a friend in my basement as she was asking me about the shoes I wore for my wedding. I was married 13 years ago, and Michael had already crossed. I pulled out the shoebox and to my surprise, the style of the shoe, written in beautiful script across the sole, was "Michael Angelo," which is his name! I had not remembered this. I was so happy that Ann could validate that Michael indeed walks with me through my life. This is so very true for each and every one of us.

Ann then said, "Ashley!" Ashley is the name of my friend who was with me in the basement. She is soon to be married, which is why we were talking about wedding shoes. Ann said to tell Ashley that her mother was with her. She also said Ashley's mom helps me in my work from the other side. Ann also said she was being shown a Reiki certificate and a huge congratulations. I could not take this message. After the meeting, the affiliate leader for our Shining Light Mom's Boxing Class, Samantha Cordi-Ford, who was sitting behind me, said she had just received her Reiki certificate and was so excited to have her son recognize this. Her son's name is also Michael, and our sons have come with messages together before. I'm pleased the Michael's and Micah showed up that day! Ann has a natural presence working with Spirit and made beautiful connections for us. Thank you, Ann and Elizabeth, for the beautiful meeting.
~Lisa Wilcoxson
October 20, 2019 (the day before my boy's birthday) I was blessed to be in the HPH monthly meeting with guest Ann Van Orsdel (medium). This was the first meeting of this kind that I've ever been in.
My beautiful boy transition in 2015 having had severe cerebral palsy from birth. The room had a LOT of parents in it hoping to hear from their children that had transitioned. I was truly amazed, witnessing the process.
Ann had shared at the beginning some of her own journey and why she was doing this act of service. I could feel the genuineness of heart she spoke from. She said many things, but I was struck with her statement in regards to her highest concern is that of staying in connection with Spirit. It definitely showed as she moved through the room listening and asking to receive and to be communicated with clearly... so she could transmit the messages to as many as she could as clearly and accurately as possible. I was blessed to witness the process and share this in community with other parents.
I cannot imagine such a gift like this and how difficult it must be at times (especially in a group setting). I was impressed with the openness and vulnerability of her heart and how she shared her gift with us.
I was honored that my boy, Micah, came through with a message and it was amazing how information from this time also came through that some of our children were actually working together and helping others! It's such a comfort to know just how well my boy is doing "on the other side". Having spent his life in a wheelchair, being nonverbal, and requiring full care in everything ...it made me smile very much to think how he had pushed through to get a message to me that day. I know how sweet Micah's spirit is and it was wonderful to hear he was working as a team with others and helping others! It was a gift to a mother's heart!
The "veil is thin", the Mystery is great, and I'm grateful to have had an opportunity to be part of this. Thank you, Ann, for being honest and real and sharing your gift with us. Thank you to HPH for bringing her to us. Thank you, my boy, Micah, for continuing to shine your light!
~Cher Thomas
I always look forward to the Helping Parents Heal meetings, it's the first and only place I felt like I belonged since my daughter passed. The other members, mostly Moms know the pain and sorrow I feel, we hold it in a sacred place near our hearts. I feel so much better since coming to the meetings, knowing I'm not alone, knowing others share this sometimes indescribable set of emotions.
The cool, dim quiet of the sanctuary was particularly soothing that day, summer hadn't released its hold on Arizona, it was still in the 90's most days even though we were well into October.
The soft murmuring of voices fills the room, Elizabeth took the microphone and introduced our guest speaker Ann, a psychic medium who will share messages from our children in spirit. I feel the collective angst in the room, will my child come through? Will I be one of the chosen? Will I get the nod from my beloved child that they are thinking of me? Most of the messages are funny and sweet. I'm always amazed by the love and patience they show, never getting frustrated with our density as they try again and again to get through, to let us know that they're still around us wanting to help and guide us. I sat anxiously hoping she would come through. I haven't had any signs or messages from her in a while, I know it's me, I've been preoccupied with myself and my own drama for so long I haven't been in a place to receive guidance.
Ann moved to my side of the room, "It's a female and she's writing her name, she writing the letter K." oh gosh it could be her, I hope as I raise my hand. "It could be me," I say sheepishly. "It's a young girl, she could be a teenager, she says she looks like you only you have a different hair color."
"Yes! It's Kylie, she has dark hair and I am blond," I never realized how much she looked like me until I saw her in a blond wig. "She's free, she feels so free!" Ann continues. Tears of relief spring into my eyes as I recall the stranglehold her addiction had on her. "She's a butterfly and she's free. Are you writing a book?" Ann asks. "I write a blog," I say. For the most part, it's been cathartic and enjoyable, lately, it's been frustrating, the words don't come as easily and I wonder why I keep writing. "Keep writing, even if you only have 2 or 3 people following you." Ann pauses and then, "She loves you very much! She's been playing with your computer, she says she's going to start communicating with you differently now."
I leave the meeting feeling lighter and happier than I had in weeks. I'm so grateful she came through, amazed at how this brief exchange has bolstered my mood and encouraged me to continue my work.
Later that evening Robert and I are watching TV, the channel suddenly goes off. "What happened? I didn't touch it" He explains, I smile to myself and whisper "Thanks, Baby" and I blow her a kiss.
I continued to receive messages from her, today I got a feather, and one of our special songs
played on the radio. These are just a few of the ways she communicates with me, to let me know she's still here, still very much a part of my life.
~Adell Heinemann
I'd like to share my recent validation at our monthly HPH Phoenix meeting. My son Kenny transitioned 15 years ago this past October 29th.  He was 23, killed in a motorcycle accident on his way home from work by a drunk driver who pulled out on the road in front of him. For the first 10 years of my journey, I sat deep in my sadness and pain wondering if he was ok. I had sleepless nights thinking of him lying there on that road cold and scared. As Mothers we can get stuck on that thought because it's our job to protect them ALWAYS, right? Along with that emotional pain, I developed physical ailments and a serious medical condition, of course, I did because I was sitting on the verge of here and there. You know that feeling too right? I needed answers, I needed comfort, I needed to move to a place of healing instead of sickness and pain. For 10 years I had nothing.

Then I stumbled into an HPH meeting and he began reaching out to me through the Mediums that come to our monthly meetings. That first one is a story for another day, but it was mind-blowing, to say the least. That was 5 years ago and over that time I have received so much peace and healing from these validations. It was the healing that I needed so badly.  Now Kenny is VERY present in my life and I can count on him to be at meetings with me. I think he enjoys the fellowship and spending time with me. This last Sunday we had a new Medium Ann Van Orsdel and it was a bit of a slow start, sometimes I think the kids take a minute to warm up to someone new to our group, but per his usual gregarious self, he was there helping to "get the ball rolling" with Ann. My Son is forever part of me, we have a bond that is unbreakable, and he shows me every day that our love didn't end when he transitioned 15 years ago last month. Our love will never die.    
~Margaret Anderson
I had an amazing reading with Ann van Orsdel. Now I had a reading with her earlier... Then we became friends on Facebook... And today I had my second reading with her... She brought in things that are nowhere on FB. My SIL had dreams of him and my husband was upset about it because he doesn't get-and she brought this up. Ann talked about going on a vacation -today I was talking to a friend and she suggested we take a small vacation!! So many such validations which proves that Smayan is still very much with us... Thank you so much AVO
~Anal Shah