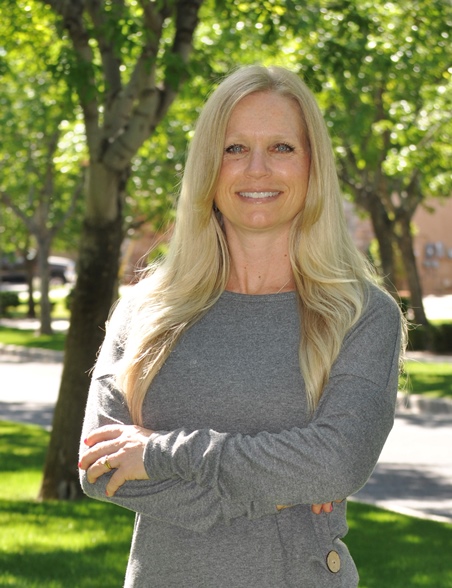 Located in Phoenix, AZ
Hi, I'm Sophia Mecum! I am a Certified Medium, Intuitive Healer, Energetic Coach, and Shining Light Parent, wife to my best friend of 31 years, mom to 4 amazing children, and an animal fanatic. Through my years of experience, I have learned that Life can be quite an adventure!
Being a natural-born seer without any guidance on how to understand or use my abilities left me feeling lonely, different, scared, and very quiet(as I kept to myself). As my journey progressed and I desired to learn more, my world of the supernatural opened up in my early 20s. I began to explore and asked for guidance and clarity on what I was seeing. I also asked for wisdom on how to discern what was the truth, as I was coming out of religion. My world as I knew it became unraveled as a new realm opened up to me. I quickly became fully aware that there was so much more going on around us at all times. That if we could truly see all of it, I believe it would be overwhelming for us to try and comprehend what it all means. I believe everything is energy, and we are all connected by The Life Force(Infinite Light). This Light holds all things together, it is bright, pure, and full of unconditional love. When we allow this light to flow through us, it aligns us with unlimited possibilities to show up in your life!
After the loss of our son in 2019, my gifts became my focus and passion. In the months
following his death, I found myself on a journey of healing and self-discovery. I became a
full-time Intuitive Life Coach and Medium. I now use my experience and intuition to help other grieving parents. My mission is to help as many people as possible through a unique
combination of energy work, intuition, and mediumship, creating connection, healing, and hope for the future.
I am passionate about helping you raise your energy, release heavy emotions/energy blocks, expand your awareness, and open up your intuition. You will receive practical tools and techniques that you can use in your everyday life to support your continued growth so that you can live from a place of awareness, connection, happiness, abundance, and love.
After working with hundreds of people, I have found that most of my clients notice a change
after our first session, which is super exciting for both of us! Many clients not only feel emotional changes but also see physical changes, from losing weight to aches and pains disappearing (which are usually trapped emotions). When your energy is cleared and balanced, and you are In the Flow, you will perceive life from a totally different perspective which will open you up completely and expose you to unlimited possibilities!
I am a student of and have been mentored by Christie Marie Sheldon and have completed her Advanced Intuition and Mentorship courses in energy work and healing. I am also a Certified Evidential Medium through Mark Irelands Program. I am here to provide you with guidance and support when you are ready to take that next step in healing.
Specialties
● Mediumship: Receiving an encouraging and/or healing message from a loved one who has transitioned over.
● Clearing destructive emotional patterns and belief systems that you have acquired that no longer support you.
● Raising your energy: Helping you bring more light into your body and expand out.
● Clearing and Balancing your Energy Centers.
● Connecting with and meeting your Support Team, Your Angels, and Guides.
● Aligning you with your Infinite Self and bringing you into a positive, energetic Flow.
● Space Clearing: Clearing the space in and around you of unwanted/ damaging lower energies and frequencies.
● Past Life: Exploring and understanding energies that may be affecting you currently from previous experiences and then removing the ones that do not support your health and happiness.
---
Reading Charge & Duration
I am available for one-on-one coaching and readings, as well as group coaching and workshops. All sessions are done via Zoom. Please see my website for more details on pricing and scheduling https://www.sophiamecum.com
---
Testimonials
My experience with Sophia was wonderful. Sophia had a warm, open, and compassionate
energy throughout our talk. I immediately felt at ease with her and trusted her to lead me
through the session. She could easily and quickly sense the presence of my maternal
grandmother- she gave me clues as to her appearance and the things that she liked to do and
was able to pass on her message to me. She had insights into the kinds of relationships my
grandmother had with other family members as well as with myself.
Sophia was also able to tap into the energy of my daughter and gave me valuable insights into
her energy, guiding me on how I could further support her as she grew into her own gifts. This
was a wonderful confirmation as I know I am on the path to helping my child bloom into her
Being.

I very much enjoyed my session with Sophia and would recommend her to anyone that wishes
to gain more insight, or that may have unanswered questions about their loved ones. She feels
passionate about what she does and is very gifted at it as well.
~Maya B.
Sophia is an AMAZING and POWERFUL coach and healer. She is warm, compassionate, and
loving. She gives her whole heart in every session, and she always makes me feel accepted
and safe. She could immediately pick up what was going on with me. Everything she said
resonated with me so much that sometimes it scared me. She could pick up the age, the
person, events, and feelings so accurately that sometimes I felt she could read my mind.
Amazing job!
~Vida H.
So…I don't even know what to say or think!! My mind is blown at the difference in Miss M! It's
like a sheet was lifted off her, and she is someone we always knew was there but couldn't see
anymore!!! To be honest, in the beginning, I was a little angry just waiting for the rug to be
pulled out from under me and things would just go back to how they were, but I can clearly say that change is visibly evident and crazy drastic! She is happy energetic…WANTS TO GET OUT AND DO THINGS and doesn't have any panic attacks while doing it! She has been diligent with her tasks in the morning and evening, and her smile makes me cry! It's sooooo beautiful…I can't express how much gratitude I have for you right now…
~Amy B.
I wish there was a way to describe what I've experienced through working with
Sophie. It's not just that she's talented and will blow your mind with the
revelations she brings and the incredible energy work she does. It's also the healing
I've received in my soul through working with her that has changed my life. She is
kind and loving and so fucking insightful, it's unreal. Every single session, I've
walked away with layers healed and been able to let go of shit that I didn't even know was
buried. I'm more grounded in my body and at peace with ME than I have ever been in my entire life. This is life-changing!
~Cori S.
Today, I had an amazing session with Sophia, and I was so impressed with her insights. She
could read my energy field at the speed of light and gave me a lot of good advice regarding my future professional project. You are shining bright, Sophia
~Samia
Sophia is so gifted, the reading I received was such a blessing, and I am so so grateful for the
POWERFUL healing I received from her. It is the best session I have ever had, and I would
recommend her 100 times over.
~Yasmin