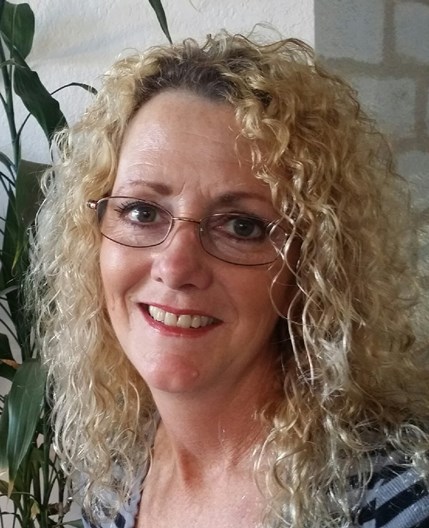 Located in Temecula, CA
Pamela is a Certified Psychic Medium who loves what she does. She has been tested in several studies to ensure the accuracy of her messages. She was born knowing things and thought everyone else did as well. When she would make predictions as a child, she didn't realize at the time that what she was doing was out of the ordinary.

As she grew older her abilities expanded as well. Having her first out of body experience at the age of 9, things progressed from there. She is able to see, hear, and sense our loved ones from the other side. She brings humor and compassion to her readings. She addresses issues in life, health and future, as well as communicates with loved ones who've crossed over.
Specialties
I offer recordings of our sessions that can be emailed within 24 hours after our session.
---
Reading Charge & Duration
| | | |
| --- | --- | --- |
| Duration | Description | Price |
| 1 hour | In-depth Psychic Intuitive Reading | $125 |
| 30 minutes | In-depth Psychic Intuitive Reading | $65 |
| 1 hour | Mediumship / Psychic Intuitive Reading | $150 |
| 30 minutes | Mediumship / Psychic Intuitive Reading | $75 |
---
Testimonials
I met Pam for the first time, New Years' Eve 2008 for a reading, right away she said something that resonated so deep within me. Her calming manner and friendly smile made me instantly feel at ease. It has been 6 years since that first reading and her gift continues to blow my mind! Her accuracy is uncanny, she has a way of speaking in such a calm, soothing, yet clear manner. I have referred her to so many people I have lost count! Anytime, whether in public or private when people are interested in seeing a medium, I can't help but rave about Pam! Her gift is truly remarkable, and has helped me tremendously along my spiritual journey. She is an amazing medium, with incredible gifts, if you are interested in a reading there is no one else I can recommend more highly! Thank you Pam! 
~J. Miller
Pam has done a few readings for me and each time it was exactly what
I needed.  I don't even have to ask her any questions before she is
already coming out with the answers.  She's good at what she does and
I'll use her again and again.
~Laura Good
"Pam McKeown is a highly tuned Psychic, who is at ease with her gift in the most natural of ways. Upon greeting, Pam's chemistry is palpable and felt by those seeking her talents. Warm and inviting, she has a been pleasant presence here at The Mindful Lotus, where she has added depth and sight."
~Angie D
"Pam is very personable and made me feel instantly comfortable. But what blew me away was her accuracy. She was able to tell me things only God would
know."
~Michael Cameron
"I have never had a formal reading from Pam, but contacted her through a Web forum when investigating 'remote viewing.' Communicating via Email and chat, with no information about me except my name, Email address and the state I lived in, she often spontaneously provided facts about me, my family and friends. Over the years I have asked for Pam's help with a few specific personal situations and some of the information she provided was highly accurate.  Some of Pam's unique skills regarding psychic perception include feeling others' specific emotions and getting full and sometimes very unique names (not 'sounds like an A'). I highly recommend her, especially if you have a specific issue or problem that you are trying to solve."
~Bill W, Senior Software Engineer
"Pam did a reading for me right after I lost my husband. I never believed that
anyone could actually hear from people who've passed on, but I called Pam
because she was recommended by a friend of mine. She told me things that
no one could possibly know about him and our life together.  She even told
me his name, and our son's name! She knew how he'd passed and what health
issues he suffered in life. He suffered from Neuropathy and even though she
didn't say the exact term, she told me every symptom he suffered with from having the disease. Amazing!  I'm a believer now! Thank you Pam for what you do!"
~Helen B
"I called Pam to get a psychic reading, not for mediumship.  She was very
accurate in what was going on in my life at the time and things that had
already happened.  I have had readings before with great results, but what
surprised me with Pam is that it seemed like she was sitting in the room with
me.  She lives hundreds of miles away!  It was so weird that shecould visualize my home. I manage a restaurant in a high end hotel and Pam saw my office...which is in the kitchen of the restaurant! Anyway, she was also
able to pick up on some upcoming health issues, had I not listened to her and
not gone in for help, my kidney infection would have been much, much worse (according to the doctors, we caught it very early) I had NO symptoms but decided to have a check up and tests because she was so accurate on the other things and lo and behold.. simply amazing!  Thank you Pam !"
~Cynthia L