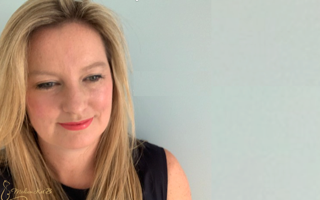 Located in London, England
Trained by some of the UK's leading Mediums and Healers, Kat Baillie is a certified International Psychic Medium who lives in London, UK. Formerly an executive in the British fashion industry, Kat turned her back on commercial life to fully focus on her mediumship after reading for a father who lost all three of his children. The encounter, an incredibly sensitive one, touched her heart in a profound way and caused Kat to reassess her priorities and responsibilities. (The father's testimonial is listed below for reference.)
Kat's aim for every reading is to create a comfortable and loving space, promoting a positive and uplifting experience for both the sitter and the reader. Though every session is unique and no connection is guaranteed, she strives to fulfill your greatest needs by connecting to the loved one of your choice and/or exploring the details that are your priority. If mediumship is not your bag Kat is happy to work on a psychic level or switch between the two modes depending on your priorities.
It's your reading, so it's key that whenever possible the process is fun and enjoyable. She will always endeavor to provide the information and validations you need. If that's not possible, Kat will bring forward the most accurate information she can to support you in other ways. She believes in authentic, evidential mediumship, delivered from a place of compassion, empathy, unconditional love, and non-judgment. 
Her approach is fairly modern and direct. When working with the spirit world, she likes to give your loved ones in spirit the opportunity to interact with you and let you ask the questions, allowing them the opportunity to respond. Kat loves for mediumship to be fun, spontaneous, modern and accessible. She may not always get things 100% right, but both worlds will have a lot of fun trying. There is nothing quite like the true magic of the spirit world. If you decide to have a reading with her, Kat hopes you feel that way too and looks forward to meeting you.
To learn more about Kat, visit her http://www.kat-b.com website or contact her directly via her contact page. She welcomes all inquiries and, where feasible, aims to respond within 48 hours to any booking request or inquiry.
Love K x 
Readings are available via phone, facetime or skype. Please contact her to make an inquiry or booking via her website contact page or the email address above.
Specialties
Kat loves to help bereaved parents and provides a discount to members of the Helping Parents Heal organization. There is no cost to join Helping Parents Heal and their Mission Statement reads: 
Helping Parents Heal is a non-profit organization dedicated to assisting bereaved parents, giving them support and resources to aid in the healing process. We go a step beyond other groups by allowing the open discussion of spiritual experiences and evidence for the afterlife, in a non-dogmatic way. Affiliate groups welcome everyone regardless of religious (or non-religious) background and allow for open dialog. www.helpingparentsheal.org 
---
Reading Charge & Duration
30 Minute reading: £40 UK
1 hour reading: £65 UK
2 hour reading £120 UK
Special pricing for Helping Parents Heal Members below
The following discounted rates are intended to show support for the contributions made by the volunteer members of this organization and their commitment to help grieving parents heal, which is a concern that is very close to my heart. When completing the booking form, please note that you are a member of Helping Parents Heal to receive the discount.
If you prefer to remain anonymous, you may have someone else book the appointment on your behalf and will be charged the normal (non-discounted) rate. After the reading, you can reveal your identity, indicating your affiliation with HPH, and be credited back the difference. 

1 hour - £50
2 hours -£100
Bookings are charged in UK sterling, via pay pal invoices.
All major credit and debit cards are accepted.
---
Testimonials
Thank you again for everything - I have been expressing my appreciation
and happiness with our experience to anyone that will listen.  I feel connected to my family in a way I didn't think was possible and it's such a gift. Thank you again for your time.
~M.S. Chicago, IL, USA
Thank you so much for your reading. You are amazing and really understood my problems. I will definitely be re-booking with you.
~A.F. Dubai
I met Kat after losing 3 children; my twin girls, Shelia and Barbara, and
my son Mark. For two hours I had a one-to-one session and the way in which the truth came from Kat was remarkable. I always rate readings on a scale of 10 and Kat scored an 11. I shed a tear or two, but was so very happy and I am now proud to say that Kat has become a good friend. My reading with Kat had a profound and positive effect on me.
~F.T. – Felixstowe, UK
I recently had the privilege to have a reading with Kathleen Baillie.  I have had several readings since my son's passing, but the one I received from Kathleen was certainly among the best.  She was sensitive, compassionate, accurate, fun and had a great energy about her.  She accurately described my son's personality, along with mine and my daughter's, and I had no doubts that it was, indeed, my son that Kathleen was 'talking' to.  I would not hesitate to recommend Kathleen as a medium.
~L.H. - Arizona
I have to say that this is one of the BEST readings I have ever had. Kathleen was so loving and made me feel so comfortable. It was like we were having a three-way conversation. She is INCREDIBLE. She gave me lots of answers to the unanswered 'whys?' Kat is the REAL DEAL and will help heal a lot of people.
~L.S. - Arizona