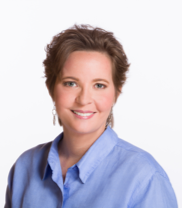 Located in Roswell, GA
Amy Utsman is an accomplished medium, psychic and teacher. When you have a reading with her, you can expect grace, humor and a down-to-earth style.
Her readings are highly accurate, detailed and empowering. She communicates with the Other Side in an organized way so that she can bring through multiple spirits and complex messages in each session.
Amy is on a personal mission to raise the standard of ethics and professionalism in the mediumship field. She educates consumers through free webinars, blogs and YouTube videos. She raises awareness about the impact of a medium's level of development (professional, personal and spiritual) on both reading quality and the sitter's emotional safety.
Amy has multiple certifications and has been a professional, full-time psychic medium since 2009 and has done thousands of readings. She also teaches all levels of mediumship, from people who simply want to connect with their own loved ones, to experienced practicing professionals. She is grateful for having mentored with mediums Lisa Williams and Mavis Pittilla.
Amy is deeply spiritual, but also very grounded in the realities of being a physical being in a physical world. As she says, sometimes a flickering light bulb is just that — one that needs to be changed! Not everything is a sign. As a teacher, Amy's approach is "The Whole Medium" — developing the technical skills of the craft, along with personal development for psychological and emotional balance.
Amy's readings include individual (phone/video) and groups (online, private and public). Based in the U.S., she reads for clients all over the world. Please see more at www.amyutsman.com
Specialties
Session recording provided, no additional charge
Group readings (small, large, public, private)
Advocate and teacher for ethics and professionalism in mediumship
Free public webinars about mediumship and the Afterlife
Volunteer medium for multiple non-profit organizations
---
Reading Charge & Duration
60 minutes - $275
90 minutes - $375
Please see all options at www.amyutsman.com
---
Testimonials
I am really amazed by Amy's professionalism and sweet nature. From the day I booked the session to now, everything has been handled professionally. I had a mediumistic reading with her where she connected to someone I just lost. She was very specific in everything she told me and brought me a lot of peace and closure. Amy is such a sweet and empathic soul and she is deeply connected to the spirit world which makes her an extremely good medium.
~Marianne Bache
My family and I consider Amy to be a source of understanding, comfort and inspiration. She's truly gifted in the highest sense. Amy has mentioned that her desire is to help the spirits, and it shows during her readings. The compassion she shows towards them and their feelings is very clear. She's also incredibly gifted working with children, her connection with them is incredible. I feel blessed to have a resource like Amy for our family.
~Jill
Amy puts you at ease and immediately connects you with loved ones with conversations that bring you so much closer and fulfill the voids created by the losses we have experienced. I'm still a little in shock from everything, in the most loving and life changing way. Having it recorded (which is sent to you immediately), is an immeasurable gift that I will get to keep forever as a reminder to keep my eyes, ears, and feelings open to all of those who are constantly reaching out. Thank you for a beautiful gift!
~Natalie
Amy is kind, accurate and professional. She will be my go-to person for medium readings from now on. She is a compassionate and skilled communicator which differentiates her from many others in her field. It was the greatest gift to hear exactly what I needed to hear from my loved ones and to know that they are ok.
~Alice
Amy has unparalleled professionalism in the spiritual field. She is an amazing mentor who helped me step into my confidence in just one session. She helped me see how I was holding myself back and provided me with meaningful advice. Her professionalism as a Psychic Medium and as a mentor in the spiritual field is unparalleled. She is truly led by Spirit. I would highly recommend her services!
~Danyelle S.