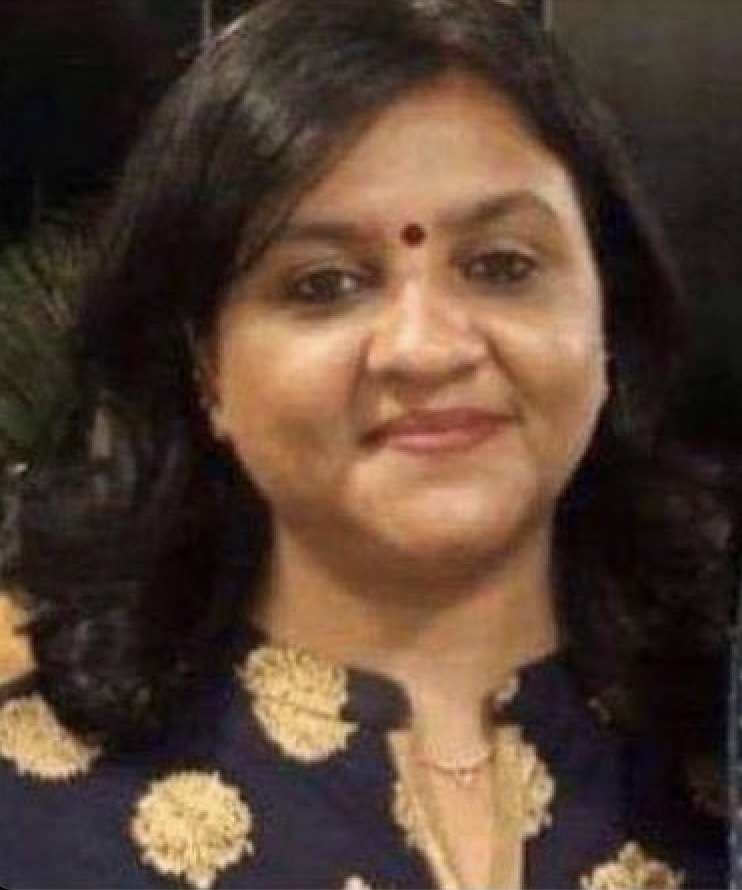 Located in Bangalore, India
Hello I am Manisha, an evidential psychic medium & a grief recovery coach. Having worked in the fashion industry all my life, I was far away from spirituality or the afterlife. After losing many family members including my only child within a span of 3 years, I started searching for what happens to us after we die.

Through a series of synchronicities I was led to Mark Ireland's book Soul Shift: Finding Where the Dead Go. This opened my eyes to a greater reality & I was guided to join Helping Parents Heal. The support I received there was tremendous & started me on a spiritual journey.
Almost miraculously teachers, friends & mentors started appearing in my life & I worked & trained hard to become a voice for spirit & offer support just as it was given to me when I most needed it. I am blessed to have read for & met some amazing people all over the world.
Compassion, love and a safe non-judgemental space are at the heart of my readings & I aim to provide a joyful & an uplifting experience to prove that life is eternal & our loved ones are right here with us. I always endeavour to bring through evidence from spirit as well as any guidance you may need at this time.
I am committed to support you to live a full life and help you go on a journey of self-discovery and holistic healing.
Reading Charge & Duration
USD $45 for 30 minutes
USD $75 for 60 minutes
---
Testimonials
My session with Manisha was phenomenal. Even more remarkable is that it was conducted in blind fashion, where she couldn't see me and didn't know my identity.
Despite these challenges, she immediately connected with my father. Manisha shared more than 30 accurate and pertinent statements, including several that were "mind-blowing" in that they spoke to things very few people knew about, except those closest to him. Moving on to my son, Manisha did an equally remarkable job, sharing close to 30 accurate statements that showed me that she'd made a successful connection, bringing through his sense of humor and touching on many of his favorite activities and talents. I highly recommend Manisha.
~Mark Ireland
Awesome reading (and I've had MANY over the years!) Very specific and evidential, but not just the facts, she really captured my daughter's essence and her personality really came through in the reading. Also Manisha is a delightful, genuine person and I loved every minute of the reading!! Thank you, Manisha, for answering your call. You are inspiring me to take my own leaps of faith.
~Catherine Thomas
I booked a private reading with Manisha Akhauri and I am so very happy I did. Manisha got a strong connection immediately with my son and everything she got was 100% accurate. I was amazed at several things she communicated to me that no other medium has ever gotten. My mom even came through, it's the first time any medium has gotten my mother who passed years ago. I have to say that in my opinion, Manisha Akhauri is right up there with the best. I've had many readings over the past 11 and a half years and NO ONE was more accurate. I loved that her energy meshed so well with my loved ones and that she was obviously not just guessing about anything. If you're looking for an awesome medium with a huge gift, I strongly urge you to book a reading with Manisha. You won't regret it.
~Sandra Crea
I got a reading done from Manisha. The reading was done by Manisha over Zoom, and it was a very eye-opening, emotional experience for me and very accurate. My father who channelled through her, (he passed way 35+ years ago) told through her things and I had not told anybody, not a single soul, not my mom, not my wife, no body and the details which she described were deep rooted in my memory. It was a very informative and she told me things about how my dad is thankful for the role I have played taking care of Mom since he passed, how he was never there for me or did not spend any quality time with me, He also advised me to now listen to my own needs and wants, and that just bought me to tears over and over again. Bottom line, if you want to have a conversation with somebody close who has passed away, ask them questions, get advice from them, then Manisha is your best bet. My wife and other friends who have done readings with her have all come back saying that she is 100% percent accurate in the details and told them things only they and their loved ones who passed would have known. I would highly recommend Manisha to anyone who wishes to get a reading done and will keep Manisha and her contact close to me so that I can time and again talk to my dad, just to be at peace knowing that he approves of what I'm doing and get his advice every now and then when I am at crossroads. I fully recommend her services and wish her all the best. Thank you so much for connecting me with my Dad.
~Venki Ramachandran
I recently had the pleasure of sitting for a reading with Manisha Akhauri. I have had numerous readings over the 13 years since my son, Devon, crossed the veil, but I have to say, this was one of the best! Manisha has a wonderful energy about her, is compassionate and she was able to connect with Devon right away – as in, "I have a young man presenting himself as a younger boy, but he would have passed at around age 22." Exactly right!
She brought through so many of his personality traits – some, very uniquely, Devon: wicked sense of humor, mischievous, loved practical jokes, etc. What was most impressive to me were the childhood memories that she communicated. When Devon was very young, we took him for a walk in our neighborhood in either a stroller or a wagon and she accurately communicated that. She also relayed a story of Devon having many people come to the house when he was older and sleeping "all over the house, in sleeping bags". Again, an accurate remembrance of Devon inviting his collegiate Ultimate Frisbee team over one night before a big match – all 22 of them! There were also validations of extensive global traveling; both alone and with his family.
Among the many wonderful validations was Manisha's comment, that earlier in the day, at her home, audible over the nearby construction work, she heard the call of a crow or raven. Because neither of those birds are common in her area, she had a feeling it was relevant to her reading. Anyone who know us, and the story of Devon is well-aware of the significance of "the blackbird! So yes, she nailed that one, also!
As the reading progressed, a repeating message was that Devon did not want to talk about "the sad stuff". He just wanted me to know he was with me, that his "uninhibited laughter and joy for life" remain and that he was appreciative to my wife and I that we had given him the freedom to fly!
I am extraordinarily grateful for the opportunity to sit for Manisha. It was a joyful and uplifting experience and I heartily recommend her to others looking to connect with their loved ones in spirit!
~Jeff Hollahan