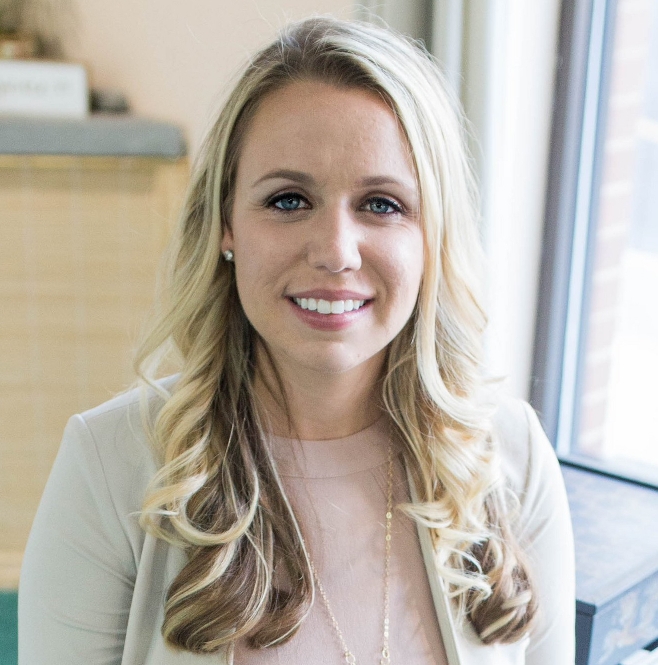 Located in Severna Park, MD
My spiritual journey unknowingly began back when I was four years old when I saw spirit for the very first time. It wasn't until December 30, 2013 that I fully understood my gift when I woke up to my best friend's soul standing beside me. I went back to bed and received a call minutes later learning of her passing. At that moment I knew the years of anxiety, seeing, hearing and feeling things was actually spirit relaying messages to me. Since my friends passing, my anxiety skyrocketed and my dreams became extremely vivid. This led me to Pat Longo who has been a mentor to me, helping me understand my gift and how to harness my feelings to help others. Each day I am humbled to do this work, and through spirit give others the opportunity to know their loved ones are still with them.
Specialties
Private and group readings, both in-person and also via Skype, Zoom, Facebook, or phone.
---
Reading Charge & Duration
Private Reading: $150
This is a session that I recommend for those looking for a private space to receive detailed messages and guidance from your loved ones in spirit. These readings can be in person (Severna Park, MD or Massapequa Park, NY) or online (via Skype/FaceTime/Zoom/Phone). Private readings are 45 minutes in length.
Small Group Readings: $50 per person
Get together with your family and friends in the comfort of your home to receive messages from spirit.  These events are an hour and a half  long and must have a minimum of five people in attendance. Not everyone is guaranteed a reading.
---
Testimonials
"I just had a reading with Lauren and I cannot put into words the
feeling of peace I have. Lauren connected with my mom and was able to
deliver messages from her that I needed to hear so deeply. She
identified many situations that have recently happened in my life and my
mom was there for each one of them. Lauren described things about my
family that only my mom would know. Not only did she bring me comfort
that my mom is always with me but she gave me a message that has brought
me so much peace and comfort. Thank you Lauren. You have a true God
given gift."
~Liz
"Lauren gave me a reading that so healed my soul. I lost my 18 yr old
daughter unexpectedly one year ago. The heavy burden of grief has been
unbearable. What she channeled absolutely let me know that it was my
daughter who was speaking to me. She knew things that there would have
been any way of her knowing. I thank her from the bottom of my heart for
giving me such a sincere and healing reading. If you would like to
contact the spirit of your loved ones I highly recommend Lauren Startt."
~Patricia
"I had a reading with Lauren and I was BEYOND blown away!! She was able
to give me information about my son that I have not told anyone! The
love I felt coming from not only her as a beautiful, caring and
professional medium, but from my son and father as well was astounding. I
felt their specific energy in their words and through my goose bumps!! I
will absolutely be getting another reading in the future! Thank you
Lauren for the time and attention you lovingly give to your clients!"
~Keri
"Lauren was great! She called on time. She explained to me how this
works for her which I appreciated. My father and grandmother came
through. The things she shared with me that they wanted to say let me
know it was them. She helped me see some things that I need to change in
my life for the better. We are all our own worst enemy sometimes, so I
really appreciate her taking time to focus on that. When the call ended I
felt I received the guidance I needed. Thank you Lauren!"
~Jennifer
"Lauren is a both an amazing psychic and medium. She was able to connect
with my loved ones from the other side and also gave insight to my
family's life and mine as well. Very compassionate, warm, and clear
channel highly recommend!!"
~Jackie
"Lauren is the most special psychic I've ever had the pleasure of
working with. She is kind, honest, patient and dead on! Her accuracy is
scary, and her gift is second to none! My vehicle was recently stolen,
and she told me I'd have it back within the month (there were only a few
days left in November) and I did! The police found my vehicle shortly
after Lauren's prediction. She gives me guidance and peace, and I'm
grateful to know her. She has changed mine & my mom's life, we would
highly recommend her."
~Renee
"Lauren is a truly gifted psychic medium. Her readings are accurate and
filled with positive messages from spirit. Lauren is full of light and
comfort. I was fortunate to have a wonderful reading by her and I know
several others who have had healing and uplifting readings by Lauren.
She's a blessing!"
~Valerie
"I recently had a reading with Lauren and I am truly amazed! When I
heard her first started speaking, I was in awe. My children's father
came through and I must say ever since his passing I have been filled
with a hurt and for many reasons. She brought on the healing process for
me. The weight has been lifted from me. I am highly recommending her. I
also heard from my grandfather. And a lot of questions were answered.
She also told me things about myself I needed to hear. Try her once and
you will know for yourself! I am forever grateful."
~Belinda
"Lauren is truly a gifted, warm hearted psychic medium. Lauren brings
comforting energy as she surrounds you with the love and light of her
readings. On several occasions, Lauren was able to connect with my loved
ones and comfort me in ways no one else could. She is able to deliver
specific messages from spirit and guides in order to ease your pain. She
is also able to read into things to a further extent in order to ease
your doubts and bring you comfort. Having a reading by Lauren is a
blessing. Don't miss your opportunity. Book now!"
~Jillian