Lorna J. Hines, LCSW-R, ACSW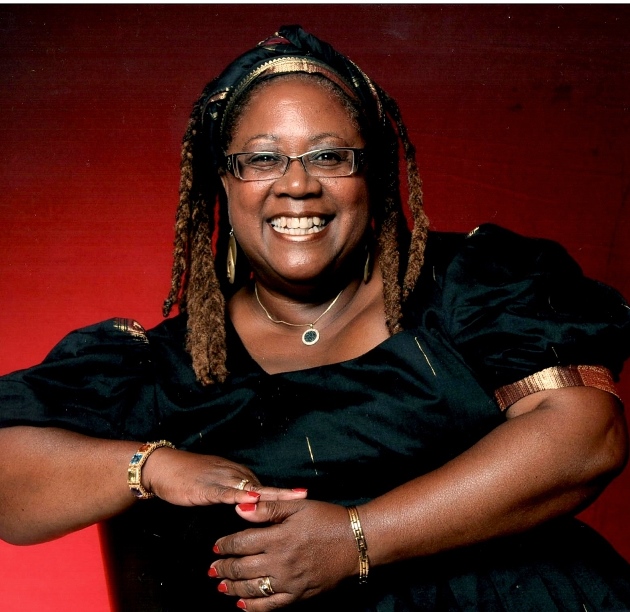 Located in Teaneck, NJ
Lorna J. Hines, LCSW, PR/LCSW, ACSW
Medium, Trance Healer, Intuitive Coach, Psychotherapist, Inspirational Speaker, Teacher and Author
Lorna J. Hines is a multi talented and gifted Medium, Trance Healer, Intuitive, Coach. Psychotherapist, Inspirational Speaker, Teacher and Author who was initially guided into the Behavioral Health Industry to provide skillful and compassionate care to those with unseen hurts and pain.  During a career spanning more than 40 years, she functioned as a Psychotherapist, Researcher, Trainer, Administrator, University Professor, and CEO; She developed significant expertise in cultural competence, trauma, sexual and physical abuse and presented scientific papers both nationally and internationally. 
After receiving guidance from Spirit, she was encouraged to expand her natural abilities in mediumship, healing, and inspirational speaking.  She sought instruction and guidance from world-renowned mediums and tutors in the field.  In 2018 after extensive study and training she was awarded a credential in speaking and demonstrating by the Spiritualist National Union in the United Kingdom.
Lorna has demonstrated both nationally, internationally, and on the radio.  She was recently a featured guest on "The We Don't Die " radio and podcast.  Lorna provides both individual and group readings in person and online. She has planned and developed and implemented educational and training programs in mediumship and trance healing.    Her blogs, poetry and short stories contained intense healing elements that have been appreciated by thousands.
Lorna has provided treatment and care to all age groups, individually, in couples and groups.  She has treated many people with unseen hurts in her thriving practice of psychotherapy. She continues to teach and has an active consultative enterprise.
In her spare time Lorna support an orphanage in northern Ghana where disabled children receive care, love attention and access to education.  Most of these children avoided death due to their perceived and actual disabilities.  Lorna has named these children "Spirit Children".
You may see examples of Lorna's spiritual abilities on her Youtube channel Lorna J. Hines.
Specialties
Mediumship
Trance healing
Intuitive Coaching
Inspirational Speaking
Psychotherapy
---
Reading Charge & Duration
One hour reading: $150
---
Testimonials
Gifted, Sensitive, Lorna is truly one of the world's earth angels
~Tony Stockwell-World Renowned Psychic Medium
Dearest Lorna: Once again your loving ways have so deeply touched my heart beyond words.  A profound healing has come to me today because of that reading you gave me about my dad.  I am still working it out of my mind tonight and I am sure in the days to come.  You are my earth angel friend.  You are always in my prayers.  With great love and deep appreciation for the blessings you gave me today.
~Maria Forland, Fellow Medium, Spirit Artist and Healer
As someone who had their doubts about mediumship, those doubts and fears were diminished once I sat down.  Lorna's warm nurturing energy calmed my spirit immediately.  She was able to connect with my loved ones effortlessly.  The spiritual reading was fulfilling, provided affirmation and closure.  It allowed me to connect with love ones who I often worried about, miss immensely and long to see again.  Hearing from them and knowing that they are always with me was uplifting.
~L. Walker
Lorna is a gifted intuitive, and medium, empathy and spiritual counselor.  She has devoted her life to assisting thousands of people with their healing journey and the world is blessed to have such a present and compassionate healer.  I am grateful to have her share her talents with me through numerous distance readings.  She has a rare ability to so quickly find the simple core truth of an issue while providing concrete, understandable and attainable solutions.  Lorna is a powerful force of light holding such love, strength and compassion.  I always feel I am in good hands with her.  She holds spiritual truth and gifts yet is also very grounded in the material world.  I am so thankful Lorna has helped me see my own power and ability and supported me in making steps in my career and living my talents in the world.  I easily recommend her to others and I am so grateful for her assistance on this journey.  I look forward to her continued guidance and support.
~Tonya L.
It gives me a great deal of pleasure and honor to write this review of my most recent trance healing session with Lorna J. Hines. Let me preference this with sharing with you that my session with Lorna was the most powerful of those that I have had in the past with internationally acclaimed trance healers/medical intuits. Seeking spiritual information connected with my situation, I provided Lorna with a recent diagnosis, and no details.  In the session, spirit helpers/healers revealed to Lorna details of my condition, routine health practices, long standing relationship issues, and career concerns, all of which she had no prior knowledge and which impact my health were revealed. The evidence was so striking that I was able to confirm it all. As a bonus, family members in the spirit world appeared to give their blessings and encouragement. One of the most meaningful aspects of the session was the conveyed suggestions on what I can personally do to support my healing. With deepest respect and gratitude, I thank you, Lorna, for the work that you carry forth with the spirit world in such a compassionate, professional and empowering way.
– 4/18/2019
~L.K.M.