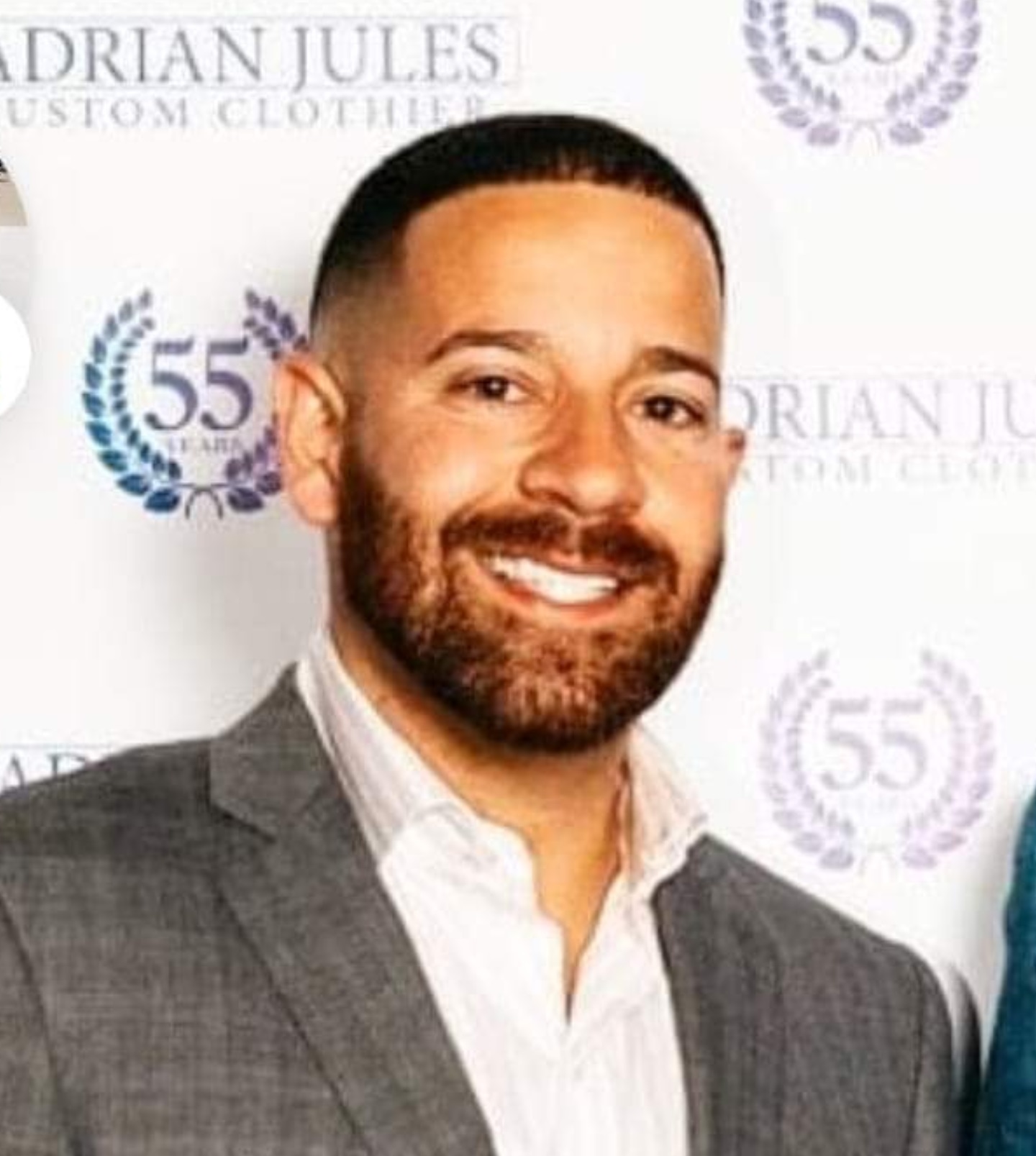 Located in Geneva, NY
Daniel is a spiritual medium, author, teacher, and reiki master.
Since June 2018, Daniel has practiced mediumship at a high level serving others with his gift of communicating with the spirit world.
Daniel is a husband and father to three children and lives in Geneva, NY.
He has performed over 2000 mediumship sessions and loves to volunteer mediumship sessions to many different organizations that help people with grief support!
"I am here to help people understand that Love is all that matters! It takes getting a little uncomfortable, along with having an open mind and heart, to listen to what God (The Universe) has in store for you."
"As a medium, I pride myself on being a man of God and serving the greater Whole. I use my gifts from Him to help others with their life journey! I am an evidential/spiritual medium that is FULL of Love. I will continue to listen to guidance from God as I keep my eyes and ears open to what He has planned for me, while helping others along the way!"
Specialties
I volunteer as much as I can for Helping Parents Heal and voices of our Angels. I also do free live readings on Facebook on Monday nights!
---
Reading Charge & Duration
Phone $200
In person/ Zoom $250
50% of all private mediumship sessions are donated to Heaven for the Homeless
https://heavenforthehomeless.org
---
Testimonials
Just had a reading with Daniel John Medium!!
 Must share!! He is so intensely gifted. The things he said, knew were truly profound!! Exactly what I needed❤️ truly powerful. I actually won the reading from one of his Facebook live videos,and I'm truly humbled and grateful!! Thank you Daniel and peanut gallery (his amazing wife) for choosing me, it means so very much🙏🏻
I had a reading with Daniel last night.  I have been watching his lives on Monday Nights and I get so much out of the things he says. I was so happy he was able to connect with my Son, my Dad, and my Brother.  I was able to validate with things he said.  Like when we first started the reading and he mentioned Shampoo & Folgers Coffee.  It just so happened two hours prior to my reading I went to the store to pick up a few things and those where two of the things I picked up just two hours before my reading.  Daniel explained how this was spirit letting me know he was there.  My 5 year old Grandson who never met my Son because he passed away before he was born mentioned he sees him.  Well my Son said during the reading he was watching over my Grandson.   Daniel has given me such piece with watching him every Monday night, I never got a message during his lives and that okay I take in everything that is said and it has helped me tremendously.  There is a message in the readings for everyone that's why I just sit back and listen.  I'm so thankful to Daniel for being there for me (us) on Monday nights giving his time to help others. I was especially grateful for the beautiful reading I had last night.  If you can get a private reading do it, it has made me feel better.  
Daniel I can't thank you enough!
Much Love
~Marge Caramanna
My dad has been gone for 18 years. I talked to him last night LIVE on Facebook. 🙏♥️😭😇✨
If you have someone you want to connect with after they've passed away, Daniel John is LEGIT. 
Last night in front of Daniel's audience, I got a free reading from him, but I will DEFINITELY be booking with him to go more in depth. 
I was apprehensive about sharing this, because I know that it's a controversial subject, but Daniel is such a sweet soul with so much love to give (who shares his gift for free every Monday), that any hesitation is immediately put to rest. 
I knew that this would happen. I told Zach this past weekend that it would. I felt it. 
There were over 330 people on that LIVE trying to do the same thing I was and of 3 times to guess numbers in 1 week between 1-50, I got them right 100% of the time. It was MEANT TO BE.
I cried. I was SO excited when I knew it was my dad. He was SPOT ON about everything. 
He talked about the time that Dad and I were in the water ALONE and I was stung by a Portuguese Man-Of-War, which I TOLD DAD to bring up if he could hear me.
He knew about me asking my mom for a certain picture of him!! 
He knew about the STAGE and the MICROPHONE. He KNOWS about my dreams of becoming a motivational speaker - which I've vocalized MANY times. 
He KNOWS about production!! He KNOWS about the project!! 
He knows about the things that happened after he left. 😭😭😭
I asked Daniel SPECIFICALLY if he knew about them, and after he'd said, "we're not gonna talk about that," Dad shut him down and validated that HE KNOWS.
He gave me SUCH healing and constructive messages. I don't know that he knows what he's done for me in those short 20 minutes, but I'll CERTAINLY get the opportunity to tell him when I book with him. 
Y'all. Rejuvenated is not the word. I'm INVIGORATED in a way that has had me in awe since it happened. 
There's nothing quite like validation of being on the right path from beyond the grave. 
Daniel, your gift is nothing short of a miracle. You are doing such great work and I'm so grateful to have been a part of it last night. 
Thank you from the bottom of my heart. 
~Annelle Blackwell