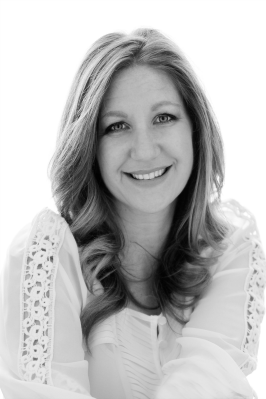 Located in Massapequa (Long Island), NY
From a young age, I had an overwhelming fear of being alone and was always sensing that someone was with me.  I constantly thought something was going to happen to me and was continuously looking over my shoulder. As the years went by, these feelings started to consume me and caused extreme anxiety.
I decided to learn Reiki (energy healing) and had no idea my life was about to change because of this practice. I began channeling with those in the spirit world and learned that I had been blocking my abilities to communicate with them. I discovered that the more I surrendered and allowed myself to use this ability to help others, my symptoms of fear and anxiety soon diminished. Through various courses, working with world-renowned mediums, independent studies, and personal experiences, I've developed my knowledge and my practice. That said, I am always continuing to learn & grow. Today it is my greatest joy to be able to help others and use my gift of mediumship to serve both the spirit and physical worlds.
I have a private office in New York and I also readings via the internet (Skype and Zoom).
Specialties
-Psychic and Mediumship Readings
-Reiki/Energy Healing
---
Reading Charge & Duration
Private Readings: $150
Private readings are usually 45 to 60 minutes and are available in person or via the Internet (Skype or Zoom) 
A 20% discount is offered to Helping Parents Heal members. Please make note of your status as an HPH member at the time of booking.
---
Testimonials
I am blown away by Shelby May! She is truly amazing!! I cannot get over, or describe how accurate Shelby was. She has an amazing gift and I found comfort in every detail and message she had from my son who passed on! I've had readings before but was never impressed!! Shelby is truly a genuine person and she is amazing! I first saw her in a group setting and realized how accurate she was with everyone so I knew I had to see her for a reading! I would recommend making an appointment with her!! You won't be disappointed!!
~Kathy
I received a truly amazing reading today. Shelby connected to both of my parents and my beloved son. The many validations were awesome and the messages from my family were powerful and very much appreciated. Shelby has a gift from God and I thank her for sharing it with me.
~Mary
From the minute I met Shelby, I felt comfortable in her presence. I went into this reading with no expectations, but was hoping to connect with some of my loved ones who had passed on and was amazed how Shelby facilitated that communication. The information she passed on to me was specific to the point where, only I and the other person (in spirit) knew it. I have been to other psychic-mediums however, Shelby was truly on point.  To me, this reading was a beautiful gift to be able to connect with my loved ones who I miss so much. I left having more clarity and at peace. Look forward to returning in the future!
~D. Anselmo
Omg, where do I even start. Shelby is the real deal. I am always skeptical when dealing with people that claim to have a gift. Someone like Shelby is a rare find, a total gem. I spent an hour with Shelby and my loved one from the spirit world and it was like there were 3 of us in the room. She knew things, said things that no one could POSSIBLY know. She knew things about my husband and how he is coping with our loss that I didn't even know! When I got home he confirmed everything she shared that I was unsure about. I can't even put into words how strongly I recommend Shelby. She has brought us such peace and it was effortless. I never felt like she was reaching or digging—it all came out naturally and was accurate. I spoke with my loved one tonight in heaven through Shelby and no one will ever convince me otherwise. She is worth every penny!!!!!!!!
~Domonique
Shelby was absolutely incredible!!! My family and I have seen a few mediums before but she was by far the best! It was very emotional for my family and I but extremely comforting that so many of our prayers were answered by getting to hear from so many loved ones that have left us. Our reading exceeded all of our expectations by far! Shelby discussed things that absolutely no one could have ever known—it was mind blowing! I could not say enough about our reading. We felt incredibly blessed to have had this experience all thanks to Shelby!
~Courtney