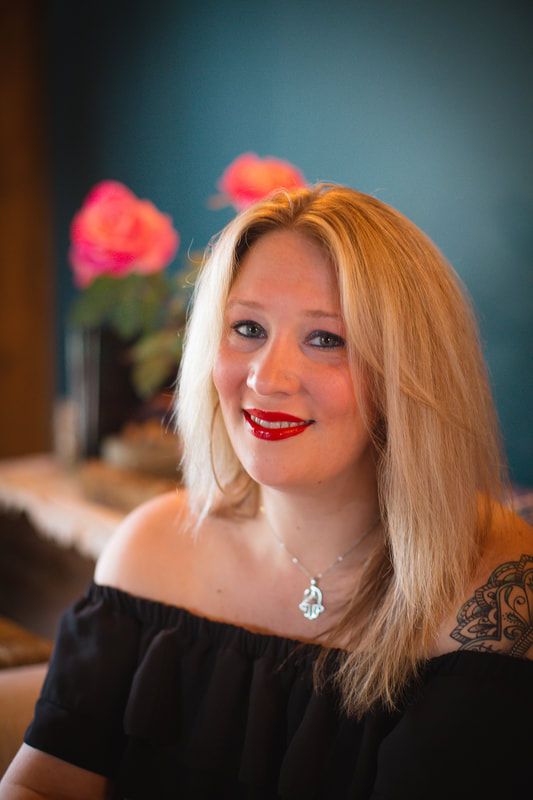 Located in Washingtonville, NY
Lisa Morrison is an Evidential Psychic Medium who brings forth information from Spirit for validation that life continues after death; as well as to bring comfort and healing to those still here in the physical realm. She is Clairaudient, Clairvoyant & Clairsentient and uses those gifts to also provide psychic insight to help you take control of your life to live up to your true potential. Lisa has studied Evidential Mediumship at the Journey Within Spiritualist Church and Montclair Metaphysical Center with numerous internationally known tutors from the US and Arthur Findlay Spiritualist College in England. Lisa is also a certified Akashic records reader, Reiki Master Teacher, Crystal Reiki Practitioner, and certified in Past Life Regression therapy by the renowned psychiatrist and author, Dr. Brian Weiss.
Lisa's story is not of the norm, as she found her true calling as a Medium & Metaphysical teacher through her medical diagnosis of panic disorder. Lisa uses her extensive knowledge of metaphysics and spiritual practices along with her personal life experiences to help her clients & students find their inner wisdom and true purpose in life.
Besides offering private & group readings, Lisa teaches an array of classes including but not limited to meditation, Reiki, psychic & mediumship development, universal laws, mindfulness, and personal healing.
You can also join Lisa live on-air every Thursday at 12:05 PM EDT for my radio show A Happy Medium on WTBQ 93.5 FM. To ask a question, please text 845-328-0886 or call the station at 845-651-1110.
Stream live from anywhere around the globe at wtbq.com!
Specialties
-Private Psychic and Mediumship readings in person, via phone or zoom conference
-In-person and remote Reiki sessions
-Group readings in person or via zoom
-Group and Private tutoring in Psychic & Mediumship development in person and remotely
---
Reading Charge & Duration
$200 full hour
$100 half hour
---
Testimonials
I am never less than amazed during the time I spend with Lisa! Not just her spot-on accuracy, but the genuine empathy she delivers along with her reading makes her and the experience so very special. You will never regret the time spent and the feelings you leave with! Thank you so much for what you did today for my sister Lisa, we will see you again soon!
~Shannon
Lisa is truly the real deal. She is so compassionate and kind during her readings. She is spot-on with her information and you can really feel her heartfelt messages from heaven. Thank you Lisa 5/5
~Elaine
It's hard to put into words how my reading today was. Let me start by saying I'm not a skeptic so when I chose Lisa I was already fully confident in her abilities even though I'd never had a reading with her before. I was blown away Lisa was able to connect with SO many of my lost loved ones and gave me more validation than I could have ever asked for. Her messages we clear, precise, meaningful, and ACCURATE. I can't wait to have more readings, Reiki, and other services provided by her. This is my form self-care and I am now a customer for life.
~Lindsay
What an incredible woman Lisa is! She is generous and thoughtful and gifted. My experience with her was spot on; she alleviated years of burdens that have been weighing heavily on me. The call was extraordinary because Lisa channeled things no one would know about and she balanced sensitive things with humor and kindness. I can't say enough about this life-changing experience. Thank you Lisa!
~Nancy
I have attended 2 of her sessions this summer and found Lisa to be authentic with her messages, and endearing in the way she communicated her messages from loved ones to me and all that were present at those sessions. The second time I brought a friend of mine and it greatly relieved her to know to know her loved one was at peace and loved her. I hope to attend another session soon. Thank you Lisa for sharing your gift
~Geri
Lisa came to our event last night. It was her largest crowd and we were unsure of how it would turn out with so many people. She rocked it! She was so incredibly warm and engaging, as well as spot-on !! Needless to say, there were a lot of crying faces, who knew they had TRULY been in contact with their loved ones. Most of all, her presence was electric, and she definitely knows her stuff !! She is incredible, and we were lucky to have had her!
~Maria