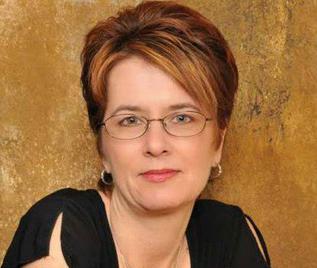 Located in Providence, RI
Jodi-Lynn acknowledges the fact that she was blessed at a young age with many abilities in order to help people heal, whether due to grief, guilt or life's struggles in general. She compares her gift to being a "hospice in reverse," bringing many people peace in their lives over the years. 
Certified as a life coach, meditation specialist and Minister, she has devoted her life to helping others find peace while here on this plane. She handles all of her clients with an open heart, respect and professionalism.  She has helped many along their spiritual journey, on all aspects and feels that everyone's journey is part of her own. She offers Psychic Intuitive readings to help others deal with current life decisions and struggles, as well as what may lay before them. Her mediumship readings incorporate messages from deceased loved ones, who may also add insight to your life choices and bring comfort, validation and guidance from the spirit side.
Specialties
Both psychic and mediumship readings.
---
Reading Charge & Duration
| | | |
| --- | --- | --- |
| Duration | Description | Price |
| 1 hour | In-depth Psychic Intuitive Reading | $125 |
| 30 minutes | In-depth Psychic Intuitive Reading | $65 |
| 1 hour | Mediumship / Psychic Intuitive Reading | $150 |
| 30 minutes | Mediumship / Psychic Intuitive Reading | $75 |
---
Testimonials
Jodi did my reading, 800 miles away from me, without any interaction/​prompting on my part. I was VERY impressed—she was right on!!!! I'm AMAZED at how detailed & accurate she was. There was no way she could have known the things she stated in my reading. It is very comforting knowing my loved ones who passed are not so far away after all!!
~Kathy
Jodi, You are amazing. You hit the nail on the head on so many different things. Everything you said either came true, or it was something that no one else would know. I felt so much better after leaving you. It was like a weight was lifted off my shoulders...... THANK YOU !!!
~Susan P.
I don't care if you show my name ...it was a great read...I'm very impressed.
~Katie C.
Both readings you did for me were amazing. With no knowledge of any pending situations in my life, the information you gave me (which made no sense at the time) have since come true!!!  You are truly gifted and genuine. AMAZING!!!
~Karen
I was a bit shocked that Mr. "B" (Big Lou) showed up during my reading, but he needed to tell Grandma "B" something.  Amazingly, you hit the nail on the head. From the way he lived and died, the picture in the oval frame, the Hawaiian red flower, and her health. During the reading you kept mentioning a shed with foundation damage. I kept discrediting you saying, "she doesn't have a shed".
Well, she didn't have a "shed" as you and I would think of one, but unbeknownst to me her husband, Mr. "B", literally referred to the storage under the addition as "the shed". Yesterday, I kept hearing your words about the shed and I was amazed and had goosebumps. When I went to Grandma's, she was upset over structural damage her Contractor detected as he was about to install a new door. The rotten structure and crumbling foundation was EXACTLY how you described it to me. And as I looked around this storage area was used just as one would use a shed (to store yard stuff, etc.).

~JMK
I host a webcast called "Paranalysis" and I'm the Founder of the "Oracle Paranormal Research Society." During one show the topic of card readings and psychic phenomena came up. I will personally try anything to debunk paranormal claims and figure things out. But to satisfy the curiosity of fans of the show I had my cards read by Jodi-Lynn. This was my first personal encounter with the paranormal and I was quite skeptical, but I must admit that the reading was amazing! The statements Jodi made were about 87% accurate, which befuddled me. Then I had another reading and it was even more incredible, with accuracy in the 97% range. My third reading was even more astounding. She saw a water leak and told me to check the plumbing in my home…not even a week later my hot water tank burst and water was all over my garage floor. I had not checked my plumbing as she'd advised me to do, but I will never doubt her again!  I very rarely put my name on things, but in my opinion she is completely legit and I will go to her again and again. Thank you Jodi
~Greg Best