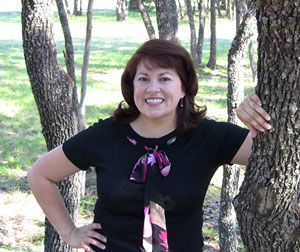 Located in Austin, TX
Elizabeth Stanfield is a certified medium and ordained minister who lives in the Austin, Texas area. She has experienced moments of intuition since the age of three, beginning with contact from loving guides. Elizabeth began to share her gift of mediumship professionally in 2005 when she was introduced to the grieving parents of a three year old who had drowned.
Delivering loving messages from this beautiful young girl was a life-changing moment.  After seeing the impact the validations from their daughter had on the couple, Elizabeth chose to professionally share her gift of healing with others.  Elizabeth has moments of precognition that she uses to help people make thoughtful decisions regarding future events and goals. Elizabeth has spent most of adult life teaching in public schools, and endeavors to teach others how to access the power of their own intuitive voice. Over the past ten years she has come to truly see that after death communication brings about a great deal of healing to the bereaved. Please visit my site http://www.elizabethstanfield.com
Specialties
*I record each session and e-mail my clients a link to a recording of their session within a few hours after the session has ended.
*I do both mediumship readings, as well as answer questions regarding relationship and career opportunities." 
---
Reading Charge & Duration
| | | |
| --- | --- | --- |
| Duration | Description | Price |
| 45 mins. | Mediumship-Psychic Intuitive Reading |  $95 |
| 1 hour | Mediumship-Psychic Intuitive Reading | $125 |
| 1.5 hours | Mediumship-Psychic Intuitive Reading | $150 |
---
Testimonials
I found Elizabeth by conversing with some close friends who Elizabeth had read for.  Elizabeth's information provided great comfort in their families' time of loss.  Like most people, I was skeptical and held my information very "close to the vest" as the old saying goes. After we got started it did not take very long for family members to come forward and pretty much "knocked the breath out of me" with details only my family could have known. It was very hard (because of my past) to hear what they (my family members) had to say. But, I have never felt so at peace with my past since the reading. With closure and hope for a better future, I can now move on. Elizabeth, "THANK YOU" from the bottom of my heart!  Your talent and determination to bring peace to the world one person at a time is 'priceless.'   You are a gift from God, and I will sing your praises to everyone I know.
~DJ Tessier
I've known Elizabeth for several years, and she's done some amazing readings for me with my daughter, Christina, who passed away in 2008. It has been such a comfort to receive these heartfelt messages. Anyone who has lost someone who is dear to them should get a reading from her. It is so uplifting and helps with your healing. She has also connected with others in my family who send messages through as well.
~Phyllis Lacey, 11/12/2014
The first time I went to have a session with Elizabeth, I was searching for some guidance in my life and to possibly connect with my mom and dad who had passed. The moment I stepped in the door she told me my guide had shown up with me and was impatiently waiting to talk to me. Well many more of my loved ones showed up and with detailed accuracy Elizabeth delivered their astounding messages from beyond! Their love and guidance were like a soothing balm to my soul. A VERY specific message from my dad enabled me to move through some long-term negative emotions. As I was driving home, tears of joy streamed down my face. I was so humbled and grateful for Elizabeth's gift of healing. To me, she is and always will be a shining light on this planet!
~Sheri Coats, 11/7/2014