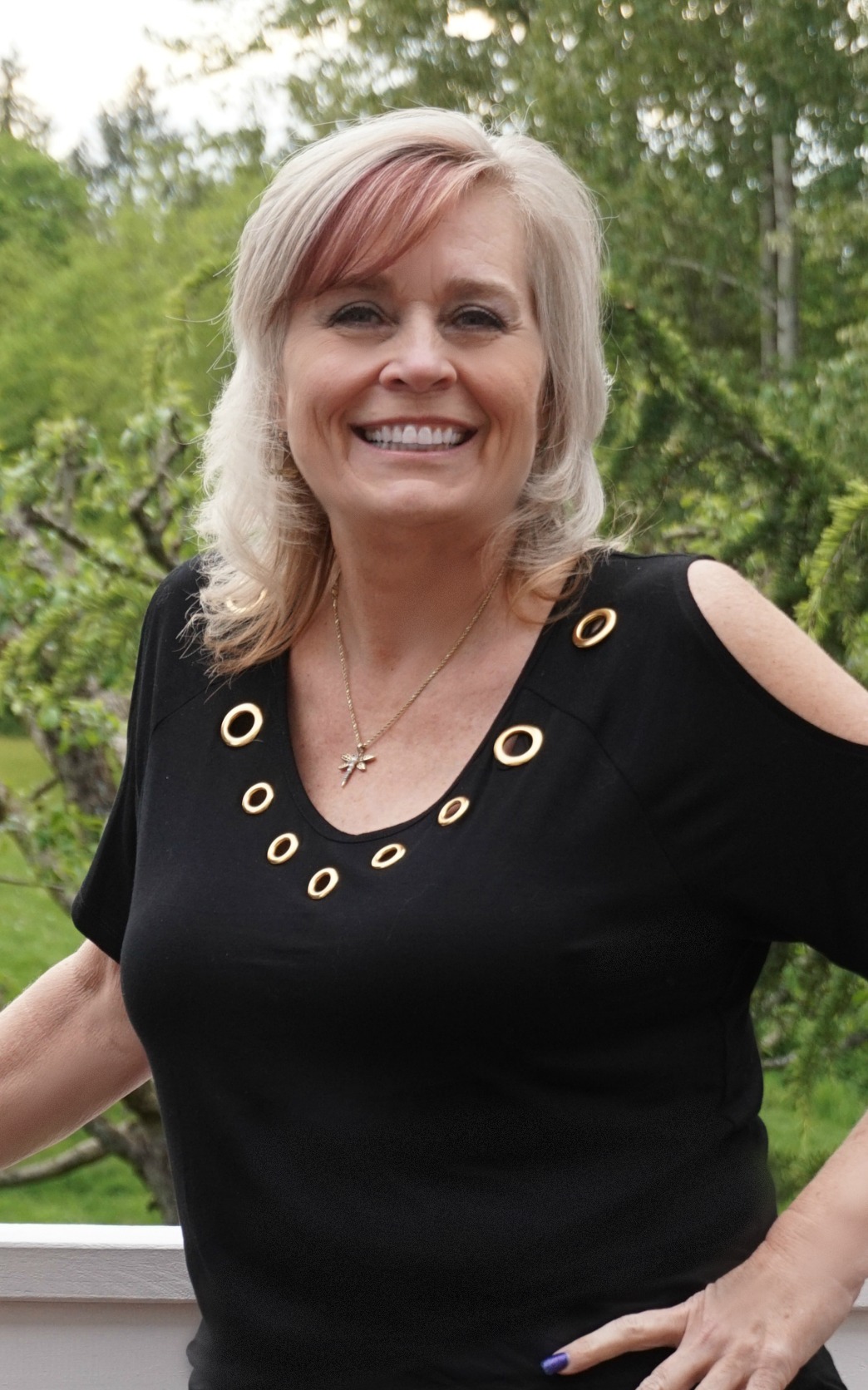 Located in Arlington, WA
Terri Strauss, a born Intuitive, was in her 30's when she became fully aware of her gifts.  She began to realize that she could feel people's emotions as well as experience their ailments.  As Terri began to hone her talents she was able not only to reach the other side but to communicate with confidence and clarity.  She became excited to be on her soul path of a working Medium and it is quite evident that this excitement continues to grow today. In order to enhance her abilities Terri has attended numerous classes and seminars with some of the finest Mediums. These include Lisa Williams, John Hollard, James Van Praagh, Tony Stockwell & Doreen Virtue as well as Mavis Pittilla. 
Terri's goal is to help the spirits who have passed to deliver their messages to those spirits who remain here on earth – us!Their words help us to heal, move forward in life and know that our loved ones are safe and doing well. Terri has a unique, down to earth way of delivering her messages that make her groups or one on one client feel comfortable and open to receive what is meant for them. You will often hear those who have received a message remark about the accuracy of Terri's message and how much it means to them that she was able to be the bridge for that communication. You will also hear them asking Terri "when can we see you again?"
Specialties
Psychic and Medium
---
Reading Charge & Duration
| | | |
| --- | --- | --- |
| Duration | Description | Price |
| 1 hour | Reading | $100 |
---
Testimonials
Terri shares her gift with you from the moment you book your appointment! Just talking on the phone she begins to pick up on things that no one else could know! I have had a total of 3 private reading with Terri and her ability to get things spot on is amazing! I have learned things from each reading and I have received messages from loved ones that were wonderful to hear. If something she says doesn't make sense to you, WRITE IT DOWN ANYWAYS because Terri has a high level of psychic ability along with her ability to receive messages from people that have died and many things she said came to pass after my reading. I would not hesitate to recommend her.  There is no doubt that Terri is VERY gifted and that she is truly "The REAL DEAL". Thank you so much for all you have done for me Terri- you are amazing!
~Sherri (Seattle)
Sherri - Seattle
I went to Terri with immense grief. I lost my 8 year old son to a terrible accident. Right away while just setting up my appointment she got my son! She said the words I'm getting the song you are my sunshine a song I used to sing to my little boy. She proved the whole reading she had my sweet boy only things that He and I know things that are so dear to my soul. Terri changed my life. She's the real deal! I left knowing my son is happy and waiting for me and that I will hold him again!
~Karissa Jacobson - Camano Island WA
Karissa Jacobson - Camano Island, WA
Ms. Terri in a word is a WONDER. Her insight and accuracy are amazing. I met Ms. Terri in a March of this year. Unknown to her, I had just lost my dad the month prior. When Ms. Terri began, our group reading I was astonished to realize that the person she was receiving a message from was my dad. You see my sister was also in attendance and the messages Ms. Terri began delivering was for the two of us. She knew facts about my dad's death, our relationship with him, his sense of humor, his work ethic and his type A personality that only those who knew my dad very well should have known. She also knew my sister was feeling guilt for not having been physically present when my dad passed away. What a blessing it was to have Ms. Terri relay to us that dad felt only lover for us and did not want my sister to feel guilty. I know Mx. Terri's message helped in the healing process, due to the loss of our dad, for my sister and much as it did me. I left the group reading that day with feeling I had not only received a precious gift but also a deeper understanding of life for the living and the those who have passed on. Than you Ms. Terri for being the voice of our loved ones so that we nay hear their messages even in death.
~Janet – Bellingham WA
Janet – Bellingham WA