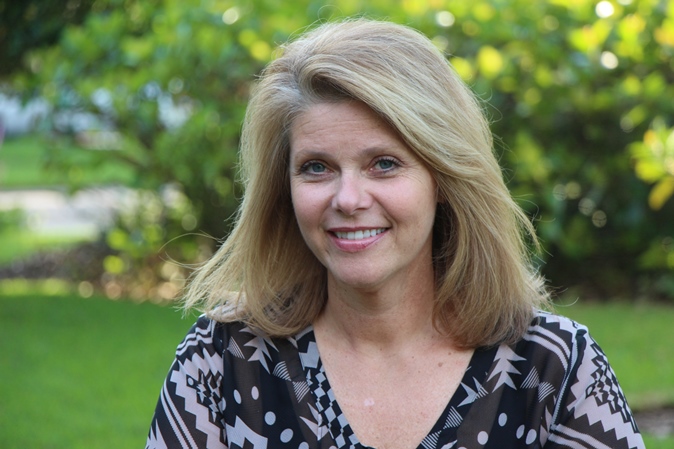 Located in Seattle, WA
Jennifer Brazier, is an Evidential Medium who offers messages of happiness, healing and hope for those grieving or suppressing the loss of a love one.  These messages offer the confidence needed to work through times of transition, confusion and loneliness.
She is a messenger from your loved ones, touching your heart and leaving you filled with inspiration, joy and to experience the comfort that love never dies.  Her goal in doing this work is to open minds and hearts that our soul is eternal and that our loved ones are at peace and are always with us. 
Her sessions offer you details, personalities and shared memories of when your loved one was alive.  Events that have occurred after their passing along with glimpses of what potentially may occur in your life.  Knowing that no one can predict your future, as this is left to your own free will.  However, your loved ones will offer inspiration, encouragement and hope on your life path. 
One on One sessions are offered in-person in Seattle or via Skype or telephone.  All have the same level of accuracy.  You are offered the option to record at no additional fee.  The recording will be sent via email as an Mp3. 
http://www.jenniferbrazier.com/
Specialties
Jennifer's education and work experience has been centered on people development.  She participates and leads workshops / classes in personal – spiritual growth, past life regression and development of intuitive abilities.  She has certifications as a Life Coach, Health and Wellness Coach, Hypnotherapist, Neuro-Linguistics, Reiki Master and Timeline Therapist.  She has attended master classes on mediumship studying with world renowned spiritual teachers:  James Van Praague, John Holland and Lisa Williams along with studying the last 2 years at the prestigious Arthur Findlay College of Spiritualism and Psychic Sciences in Engalnd.
Jennifer travels the United States offering public and private-intimate mediumship demonstrations and one on one sessions.  She is passionate about teaching and mentoring those seeking to understand and enhance their own intuitive abilities.  She is one of the co-founders of the Northwest Mediumship Group.  She has volunteered her time as an Intuitive Consultant for the Find Me Group, a nonprofit that is dedicated in finding those that have gone missing.
---
Reading Charge & Duration
| | | |
| --- | --- | --- |
| Duration | Description | Price |
| 1 hour | Mediumship Reading | $150 |
| 30 minutes | Mediumship Reading | $75 |
---
Testimonials
Jennifer, Thank YOU so much!  I am beyond words.  You are an amazing woman with an amazing gift and I feel so blessed to have had the opportunity to connect with my family again.  My heart certainly feels lighter after our meeting.  I still have no idea where life is going to take me, but knowing I have so many loved ones with me and watching over me is beyond comforting and makes it all seem doable.  Speaking with you has eased me so much of my stress and anxiety and the options I have ahead of me no longer seem like such a struggle, for that alone, I could move mountains for you.  Thank you again and again.
~Jessica A. Manhattan, NY
Jennifer, Thank you so very much for spending the afternoon with my Mom and me.  It was very spiritual, kind and enlightening.  We both enjoyed it and on the drive home, Mom seemed at ease with where she is at and that she is truly loved.  That means so much to me and her. 
~Laura A. Sammamish, WA
Oh Jennifer! …..yesterday lifted my heart and spirits to a point,
awakening this morning I know I'm going to be OK.  It was reassuring to realize I will always have his support, and presence.  More importantly Jennifer, THANK YOU for sharing your abilities to connect with the other-side.  My visit with you has brought me calmness and peace.  Love & Hugs to you. 
~Donna T. Seattle, WA
Jennifer, Thank you so much for the amazing experience!!!  I had no idea I would leave with such joy and relief.  It truly makes me feel more at
peace knowing now that my mom is with me. Thank you so much for that, I appreciate it more than you know. 
~Kelsey S. Renton, WA
Jennifer that was LIFE CHANGING for us! We will always be in gratitude to you for your participation in our healing and expansion.  I can't recommend
you enough!  You are compassionate, funny and warm. 
~Tina A. Tampa, FL
Jennifer, It was truly a blessing to meet you.  I am still reeling from all that happened yesterday….needless to say, it was a very interesting, intriguing, encouraging and exciting experience we had. 
~Carrie B. Renton, WA
Jennifer, Thank you so much!  It has been a lot to process, but not in a negative way.  I'm usually not such an emotional person, and was overwhelmed by all the emotions surrounding my reading.  Again, not in a negative way.  I will say it was one of the most incredible experiences I've ever had.  Thanks again
~Taylor Kirkland, WA
Jennifer, Thank YOU so much for an incredible experience.  It was one of the best things I've ever done, and I look forward to more.  You connected with her so well, and hit right on so many things.  Not sure if you remember the plate on the wall at my parents' home, that said 1984 on the back.  When I called my dad, he checked and there is a plate!  It says 1983 on the back,
amazing!  Thank you again, for all that you did for us. 
~Shannon A. Sammamish, WA
Jennifer, So grateful to have crossed paths.  You are trusted and I am grateful to have you in my life.  You touch so many lives in such a nurturing way.  Words cannot describe what you have done for me and my loved ones. 
Eternally grateful.
~Lauriane N. Seattle, WA
Jennifer!!  Thank YOU.  Thank you so much for your time and energy
and thought and care and what you put into giving me the best direction from
your heart and from Spirit.  I am so blessed to have met you.  I left you
completely changed.  Anxiety less, stress less, enthusiasm and anticipation increased, it was beautiful. 
~Mary West, Seattle, WA
Jennifer, Meeting you with my sister last Saturday and sitting with you
for that hour was the most amazing, incredible and unbelievable experience I
have ever had.  I've been read before and had an idea of what to expect, but the medium experience was a miracle and priceless gift for me.  You are a very
special person with a very special gift. You are so thoughtful and kind and
calming.  Thank you so much.  Best regards
~Cheri, Tacoma, WA
After the sudden and unexpected loss of a dear friend, I was overwhelmed
with sorrow and confusion.  On the advice and referral from a friend, I made arrangements to meet with Jennifer.  To say she put my mind at ease would be an understatement.  Her abilities and clarity are astounding.  For the first time in a long time, all the puzzle pieces where put in place and I have found a sense of calm I've never known.  I was able to deal with the loss with an entirely different perspective and our visit gave me peace that I can't describe.  Thank you Jennifer for all that you do.  Because of you, my life has changed forever.  I am so grateful our paths crossed. 
~Yvonne H. Marysville, WA
Jennifer, It was a pleasure to meet you this evening.  I was very skeptical about this event, however, after spending time with you and witnessing your abilities I see you truly have a gift.  I've been waiting for a long time to get the "okay" to move on and live my life.  I NEVER wanted to let him go, but I've come to the realization that I don't have to let him go in order to move on.  He will always be a part of me.  My heart, my soul, my existence. 
~Shawn, Tacoma, WA